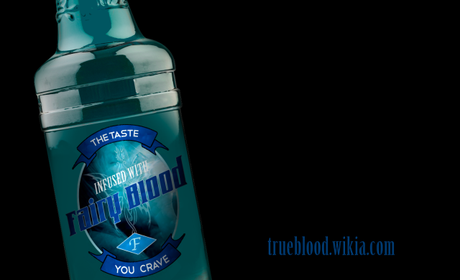 Well Truebies we all love a great contest, but when its for True Blood swag it just makes it that much sweeter!  True Blood Wiki is currently running a contest and they are giving away 5 incredible prize packs which include the following:
One Tru Blood drink set including 4 bottles of Tru Blood and 4 Tru Blood pint glasses
One complete True Blood DVD set (Seasons 1-3)
One True Blood Comic Book Set (Issues 1-6)
One True Blood Bon Temps Football T-shirt
A printed poster featuring your winning tagline
So what do you have to do in order to win?  True Blood Wiki created their own pretend True Blood poster which you can see above and they are looking for the 5 most creative taglines to go on it.  Get your creative juices flowing because you have until June 20, 2011 to enter.  Simply visit the contest page here to view the poster and then add your tagline to the comment section to enter.
Good luck Truebies – this is a great prize pack!
We would like to thank Michelle Jones of True Blood Wiki for sending us this submission.  Truebloodfansource.com is always looking for news to post so if you have any tips, suggestions or articles you would like to see on our site, click here to contact us.
Source:  Trueblood.wikia.com
Photo Credit: Trueblood.wikia.com