Ever wish you could sit on the actual couch that once was the centerpiece of Bill Compton's living room? Well, thanks to Warner Bros., you now can at the unbelievable Television Out of the Box exhibit.
The couch from the Compton House, was part of the set design used on True Blood seasons 1-3, prior to it's renovation when Bill became King and it is on display at the at the Paley Center for Media in Beverly Hills.  The couch contains stains (look closely!) from the remains of the Vampire Queen of Louisiana, Sophie Anne Leclerq.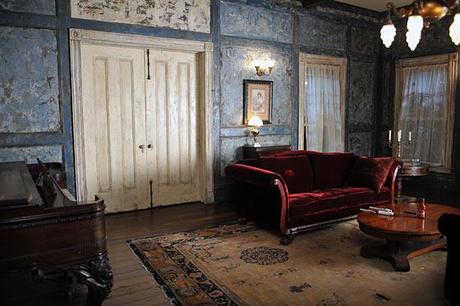 The couch as it appeared on set.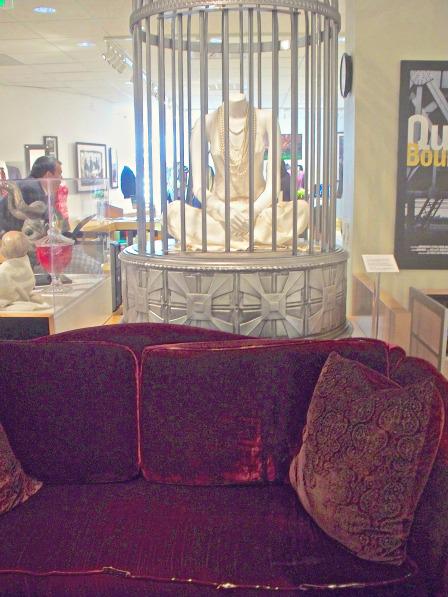 couch on display at the Paley Center in Beverly Hills, CA.
 
source: glamour.com