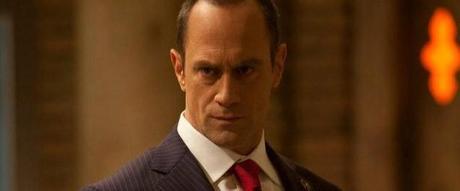 Last night's Mega Buzz on TV Guide.com also brought us some True Blood season 5 spoilers. In this case, Natalie Abrams spoke to Christopher Meloni (Roman) about Lilith, the first vampire allegedly created by God in the series, and whether she exists. Meloni for his part wasn't so sure, a belief that comes through in the recently released video about the Authority:
What's coming up on True Blood? — John 
NATALIE: You know that creepy story we heard this week about Lilith, the first vampire, for whom Adam and Eve were supposedly created as food? Well, guess what? We'll actually meet her this season — but not everyone will believe that she is who she says she is. "I don't know if Roman believes it," Christopher Meloni tells us. "He puts on the garb of a spiritual leader, possibly with a wink and a certain cynicism, so he's willing to take that bet now that [she] isn't real."
Source: TV Guide.com-"Mega Buzz: Five-0's Cliff-Hanger, New Faces on Once and CSI's Family Matters"
Image Credit: HBO, Inc.