S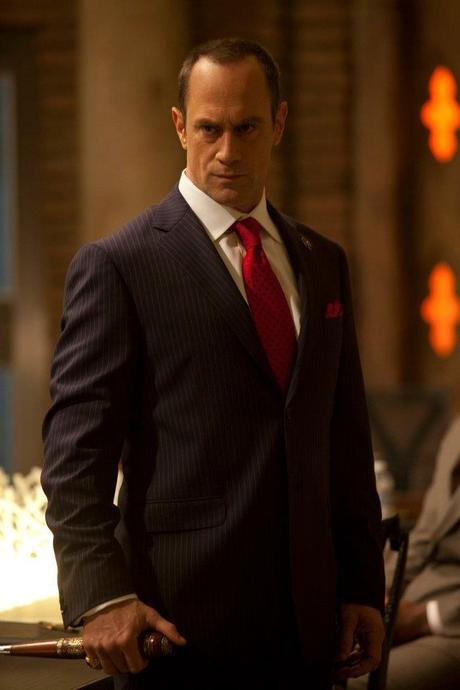 unday's pulse pounding trailer allowed Truebies to see characters they love as well as new additions in action. Christopher Meloni's Roman, head of the Authority in particular is someone we've all been anxious to see. According to E! Online's Team Watch with Kristin, Meloni's former SVU co-star Ice-T says Christopher will kill it as Roman literally and figuratively:
Scott: Please anything on True Blood's new season!
Anything we tell you would only pale in comparison to the recently released season-five trailer. There are tons of spoilers and a good first look at Christopher Meloni being a badass vampire. "Chris is going to kill on that show. Chris is a magnificent actor. I saw him the other night and he said, 'You haven't lived until you've driven a stake through someone's heart!'" Meloni's former Law & Order: SVU costar Ice T tells us. So yes, Meloni is literally going to kill on True Blood. We. Can't. Wait.
Source: E! Online.com- "Spoiler Chat Daily: Scoop on Gossip Girl, Revenge, Glee, True Blood and More!"
Image Credit: HBO, Inc.