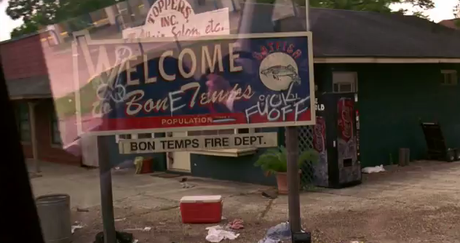 Michael Ausiello had a small True Blood Season 5 spoiler for us pertaining to the question all of us have been wondering in his Ask Ausiello column. Where will True Blood start off next season? The answer?
"Season 5 will pick up right where Season 4 left off — with Tara's brains splattered all over Sookie's kitchen floor."
So there's no gap this year Truebies! What do you think? Tell me in the comments below.
Source: TV Line.com- "Ask Ausiello: Spoilers on Glee, Bones, Grey's Anatomy, Cougar Town and More."
Image Credit: HBO, Inc.