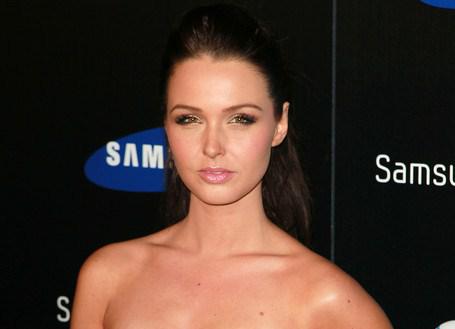 Another fairy is coming to town! Just because Claudine (Lara Pulver) has departed True Blood as of season 4, that doesn't mean we're done with the fairies yet! In fact according to an exclusive report released by Deadline this morning, season 5 will be focusing on this group of supernaturals! So I'm very happy to report this latest bit of True Blood season 5 casting news to you!
After the news came that Giles Matthey would be playing Claude in January, one had to wonder if we would be seeing anyone else who was related to the character in the books. The answer now is most definitely yes! Camilla Luddington will be playing the role of one of Claude's numerous sisters, Claudette in season 5 as a reoccurring character.
Luddington is most well known for playing Kate Middleton in the Lifetime movie about William and Kate. She also appeared recently on Showtime's Californication.
Source: Deadline.com- "TV Castings: Camilla Luddington To Recur On 'True Blood, Allison Mack On 'Wilfred', Constance Zimmer On 'House Of Cards'"
Image Credit: David Livingston, Getty Images