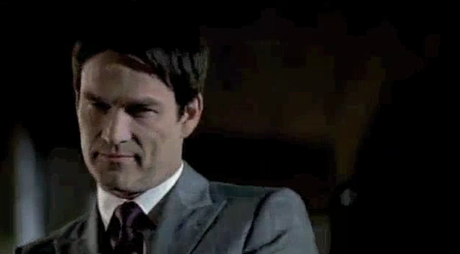 7 days to go and HBO released a new True Blood is back promo after Game of Thrones! It looks like the vampires of our favorite show are in a very hostile world after Russell Edgington (Denis O'Hare) de-spined a news anchor on TV. In addition, Marnie (Fiona Shaw) looks like she is going to be causing some major trouble this season. Watch and enjoy! By the way, the 15 minute preview we referred to was the first 8 minutes which you can see here and the promo below.
Source-YouTube.com- "New True Blood Season 4 Promo: True Blood is Back (HBO)"
Image Credit: HBO, Inc.
Video Credit : True Blood Italia and HBO, Inc.