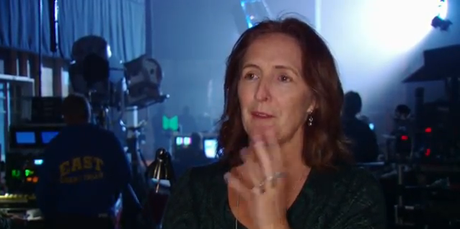 Comic Con 2011 is winding down and over the next couple of days, you will be getting reports about the various True Blood events I attended this weekend. As I sit here typing this, I am currently working on my experience about being a part of one of the largest events at Comic Con. In the meantime, HBO posted a True Blood Season 4 video about the witches that are causing trouble in Bon Temps. True Blood creator Alan Ball, Fiona Shaw (Marnie), Kevin Alejandro (Jesus Velasquez ), and Nelsan Ellis (Lafayette Reynolds) are featured in the video discussing Marnie's evolution so far this season, why the vampires should be afraid of the witches, and how the witches are affecting life in Bon Temps with all of these events. Watch:

Source: YouTube.com- "True Blood Season 4: Mythological Creatures- Witches
Image Credit: HBO, Inc.