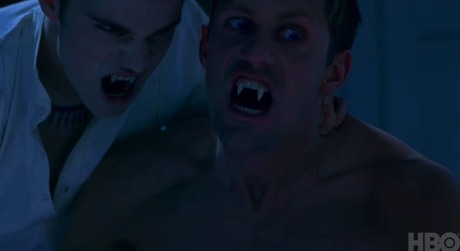 Those of us who just saw the east coast airing of I'm Alive and on Fire are still reeling from a very disturbing ending. West coasters you still have just a little under two hours to go. But already we have the next True Blood season 4 video trailer for Episode 5,  Me and the Devil. Things are looking very dire for everyone in Bon Temps! For those of you who haven't watched 4.04, spoilers ahead! Enjoy!
Ep. 41 – Preview
Source: HBO.com- "Watch the Episode 41 Preview."
Image Credit: HBO, Inc.