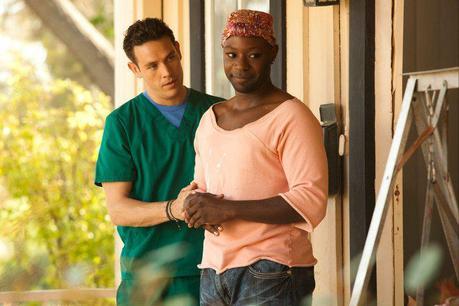 Tonight's episode of True Blood was action packed. Let's Get out of Here saw Marnie (Fiona Shaw) strike during the Festival of Tolerance, Sookie (Anna Paquin) having her love life both ways and more. Thanks to HBO, you can now check out the True Blood season 4 video recap for Let's Get Out of Here below. Watch:
Ep. 45 – Recap
HBO.com- "Watch the Episode 45 Recap"
Image Credit: HBO, Inc.
Video Credit: HBO, Inc .