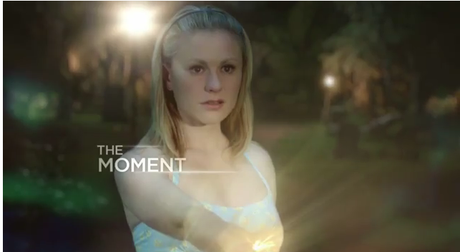 Hey Truebies, it seems those of you that are located in Canada got an extra bite of True Blood Season 4 promo footage during ET Canada. We've seen a lot of it before, like Eric (Alexander Skarsgård) and Sookie (Anna Paquin) alone on that road together as well as Marnie (Fiona Shaw) and the witches. But there's also Anna,  Stephen Moyer (Bill Compton), and  Alexander discussing the state of Sookie's relationships with both men as well as her relationship with Joe Manganiello's Alcide Herveaux. From the looks of it, the snippets we see seem to be extended interviews from the Invitation to the Set featurette that aired in April.
Thanks to some lovely Canadian on Youtube, we can all watch it! Beware the quality isn't the best. But we'll replace it when a better copy is found:
Source: YouTube.com- "ET Canada Promo"
Video Credit: ET Canada and HBO, Inc.
Image Credit: HBO, Inc.