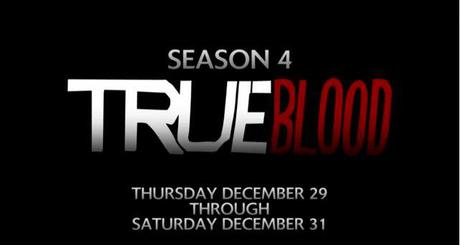 HBO is hoping that your New Year's Eve will suck this year…in a good way. The network announced yesterday with a True Blood Season 4 video promo that they will be replaying season 4 through New Year's Eve starting on December 29th. So if you missed a few episodes over the summer or would like to get friends or family members into the show, this would be the perfect time. Remember, True Blood is the perfect gift for almost everyone! Watch the promo below:
Source: YouTube.com- True Blood: New Year's Eve Replays"
Video and Image Credits: HBO, Inc.