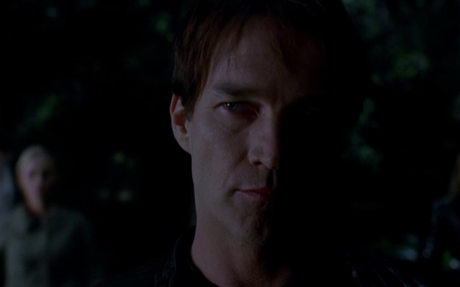 Well Truebies, the east coast has just seen the sheer craziness that abounds in Cold Grey Light of Dawn and now we're looking forward to next week's episode, Spellbound. Marnie (Fiona Shaw) put out the call to war and now the vampires have to fight and survive. Watch just how they intend to do that in the promo for Spellbound below:
Ep. 44 – Preview
Source: HBO.com- "Watch the Episode 44 Preview"
Image Credit: HBO, Inc.