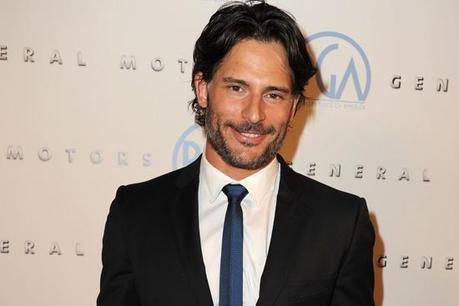 The spoilers keep coming Truebies and the source of these True Blood Season 4 spoilers come from TV Guide's Mega Buzz chat and Natalie Abrams who addressed the issue of where Alcide played by the handsome Joe Manganiello has been for the past year. He was conspicuously absent during episodes 1 and 2. So what will happen when he shows up again? Joe tells us:
"He'll show up in Episode 3, but he will be "spoken for," as they say, which will provoke an interesting reaction from Sookie. Nevertheless, Sookie will need his help. "The great thing about Sookie is that she drags him off on all these adventures," Joe Manganiello tells us. "She's the key in unlocking that reluctant hero inside of him and he recognizes that as a good thing."
Since Cooter (Grant Bowler) met his end last season, perhaps Debbie (Brit Morgan) is the one who has spoken for him? What do you think? Tell us in the comments below!
Source: TV Guide.com-" Mega Buzz: Five-0′s New Teammate, Housewives' New Lover and a True Blood Return"
Image Credit: Kevin Winter, Getty Images