SPOILER ALERT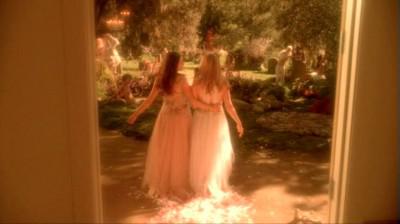 Many fans have made it very clear that they are not thrilled with the look and atmosphere of Fairy Land. This has not gone unnoticed and True Blood writer Brian Buckner addresses the issue in his commentary on the season 3 DVD.
Bruckner comments on episode 7 together with Anna Paquin and Joe Manganiello. During the hospital scene where Sookie visits Fairy Land he says:
"Let me address one thing and it's an interesting phenomena on the show because in the age of the internet it's very easy to find out what your audience thinks about everything. People were sort of unanimously not thrilled with Fairy Land, but I do want to say that this isn't actually Fairy Land. It's a hallucinatory dream and it's what Fairies are presenting about themselves to try to get Sookie to come with them. So think of it as a trap and the real Fairy is going to be something very very different and more sinister. I promise"
Joe Manganiello: "Sinister Fairies?"
Buckner: "Oh yes. Badass."
Joe: "I didn't know this was a trap. I thought that all Fairies lived in Lilith Fair or something."
The most negative thing Anna read about Fairy Land is that it looks like a Tampax commercial.