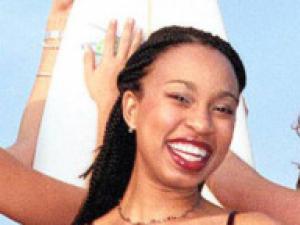 Even though filming is almost complete on Season 4 of HBO's True Blood we still have casting news for you!  South African singer Nondumiso Tembe has been cast in several episodes as a French speaking supernatural.  Unfortunately there hasn't been a lot of information released about her character but Tembe has been tweeting her excitement about the role saying:
"Shooting on location tonight, my first night shoot. Big up to HBO for the dopest trailer ever,"

"When I said 'shooting all night', I had no idea we would wrap up at 6.30am. I have a new respect for film acting. Very humbling experience."
Tembe has recently released her first album entitled Izwi Lami and can be seen next in the Boston Court Theatre's production of African musical Witness In Uganda where she will play a ferocious Ugandan woman who runs an orphanage.
What do you think Truebies?  Will she be a shifter, a vampire, or something different?  Let us know in the comment section below.
Source:  Iol.co.za – True Blood Stardom for SA Singer
Photo Credit: IMDB.com