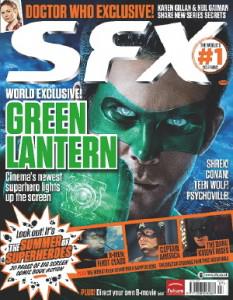 In the latest SFX Magazine, issue #209, we find a review of Season 3 to accompany it's release on May 31.  In this review, they call True Blood the world's most gruesome soap opera.  Still they acknowledtge that it's lots of fun.
We're still waiting for the special summer issue, No. 210 which has that lovely photo of Anna Paquin and Stephen Moyer that we showed you in an earlier post and the interview with Executive Producer, Alexander Woo.  It should be out sometime next week.
Click on the image to read the review.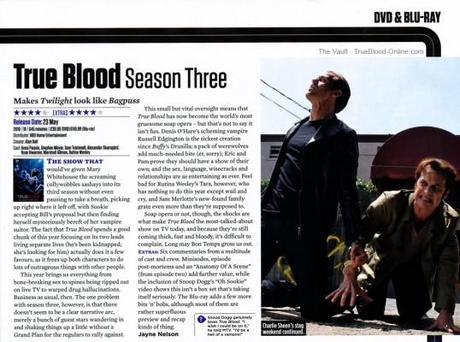 source: SFX Magazine