In the June 3-10, 2011 issue of Entertainment Weekly, True Blood is highlighted as one of the summer's must see programs and they call it "The Best Bloodbath".  We're sure that this is just the tip of the iceberg and that there will be much more promotion to come our way with lots of photos and tidbits to see before it's start on Sunday, June 26.
Are we ready? You betcha!
Click on the image for a larger view.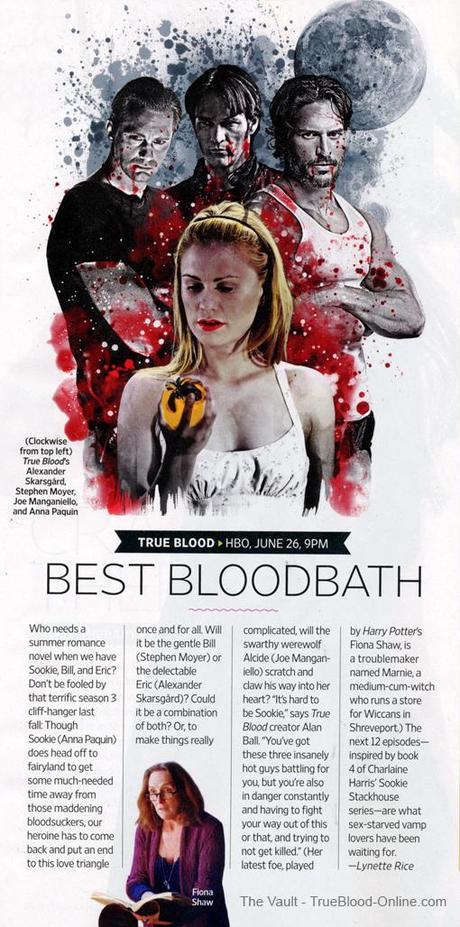 source: Entertainment Weekly