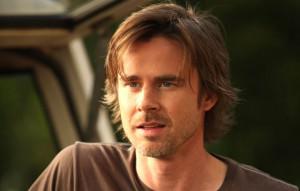 Our favorite True Blood shape-shifter, Sam Trammell (Sam Merlotte), is heading to Houston, Texas at the end of this month to attend Comicpalooza. 2011 marks the convention's second year celebrating not just comics, but also sci-fi and fantasy, horror, steam punk, New Media, movies, film, and gaming of all types. There's no word yet on what Trammell's role will be at the event, but he joins a long list of celebrities on the guest list.
Register online in advance to receive discounts off box office admission rates. VIP membership are available for as low as $125, three-day tickets are available for as low as $40, and daily tickets are available for as low as $20. VIP memberships provide benefits including reserved seating at events, priority lines served first, and special access and restricted events. As you can imagine, VIP memberships are very limited, so act fast! VIPs also receive one celebrity autograph (up to $30), one Comicpalooza souvenir T-shirt, and a VIP swag bag.
Comicpalooza is a two-day event from May 27-29, 2011. For more information, please check out Comicpalooza's website.
Source: Comicpalooza
Photo Credit: HBO