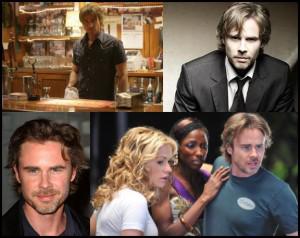 Listen up, Boston Truebies! The loveable Sam Trammell (Sam Merlotte) is heading New England's largest multimedia fanfest, Super Megafest, this weekend to meet fans, sign autographs, and pose for photos. He'll be in good company, too. Also attending (some for the first time, like Trammell) is: Patrick Stewart, Sean Astin, Anthony Michael Hall, comic book artist Ethan Van Sciver, and many, many others. Click here for a full list.
The two day event kicks off on November 19th at 10:30AM at the Sheraton Plaza Hotel on Rte. 9 in Framingham, MA, and tickets are $25 for adults, which includes Saturday and Sunday admission and Concert Party. For more details, check out the Megafest website here.
If any Boston Truebies attend, we'd love to hear about your fan experiences and see any photos!
Source: Megafest 2011 – BOSTON SUPER MEGAFEST 2011 & COME TOGETHER MUSICFEST
Photo Credit: Super Megafest