Nathan Barr and Jace Everett were among the talented composers of music featured in last year's top grossing films and top-rated television network and cable programs.  They both were honored for their work in True Blood and received awards when they attended the invitation-only Broadcast Music, Inc. (BMI) annual Film/Tv Awards on 18 May, 2011 at the Beverly Wilshire Hotel in Los Angeles.
Congratulations to Nathan and Jace!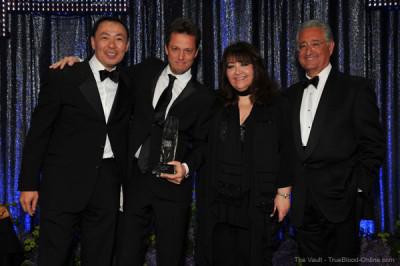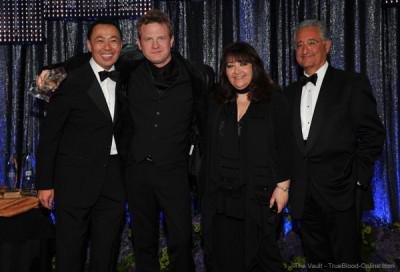 Other winners honored for their work on preternatural films or television programming include:
Daft Punk for Tron: Legacy
Alan Menken for Tangled
Harry Gregson-Williams for Shrek Forever After and Prince of Persia: The Sands of Time
Alexandre Desplat (SACEM) for Harry Potter and the Deathly Hallows: Part 1
David Arnold for The Chronicles of Narnia: Voyage of the Dawn Treader, David Arnold also received the Richard Kirk Award.
Below is audio of  the Love Theme by Nathan Barr from the True Blood: Original Score.
source: preternaturalpost.com
photo source: wireimage.com