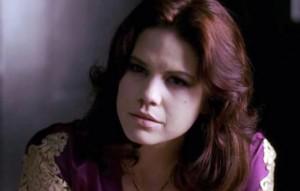 Any fan of True Blood will no doubt remember Lorena, Bill's wonderfully wicked maker, and her protrayer Mariana Klaveno.  Even though she was bad, she was one of those characters that you love to hate.  We were lucky enough to interview Klaveno about her time on the show and her upcoming projects, however she has now landed a recurring role in Season 6 of the hit television show 'Dexter'.  She will be playing Carissa Morris, a Florida University Professor but we do not know a whole lot about the role. 
Source:  Deadline.com – TV Castings Roundup
Photo Credit: HBO, Inc.