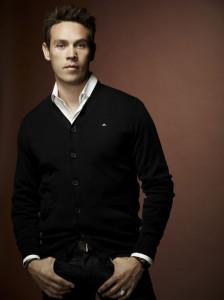 True Blood's Kevin Alejandro (Jesus Velasquez) will be appearing in a new TNT telepic entitled 'Hide'.   The show, which will debut December 6th on TNT, is based on a book of the same name by Lisa Gardner.  Carla Gugino will star as D. D. Warren, a Boston Police Detective who is called to investigate remains inside a buried chamber at an abandoned mental hospital.
The case leads Gugino's character to Annabelle (Regan), a young woman who moved around a lot as a child, changing identities and hiding from things and people she knows nothing about. Warren uses clues from Annabelle's upbringing to unravel the mystery behind her twist family history.
The telepic will also star Mark-Paul Gosselaar and Bridget Regan but there is not a lot of information about Alejandro's role.  'Hide' will be appearing on the new TNT Movie Night franchise which will feature 6 procedural dramas.
Source:  Hollywoodreporter.com – 'Legend of the Seeker' Star Joins TNT Telepic
Photo Credit: HBO, Inc.