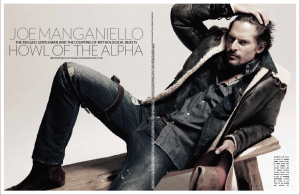 Joe Manganiello got a rare opportunity in a recent interview with Flaunt Magazine. The man who has become notorious for his physique got a break from discussing his workout regime, and instead got to talk about other things, like his childhood, mythology, and loving his life. And part of loving his life has a lot to do with playing Alcide Herveaux on True Blood. A good guy playing a good guy. And for Manganiello, it's everything he ever wanted.
It's hard to imagine that, as a child, Manganiello didn't have many friends, but what's harder to imagine is him wanting his friends to be the boogeyman:
"I'd always yell at my mom to close the door at night, because I wanted monsters to come out of the closet and from under the bed. I really felt like if they existed, they would at least be my friends."
No longer a child (and probably receiving more friend requests than he can count), Manganiello still appears to be trying to make friends with the out of the ordinary, including his wolf counterpart on True Blood, Thunder:
"It's really exhilarating when they hand you the chain and let you take him for a walk, and you realize he's this massive, crazy, wild animal, and could chew you to pieces," he notes, adding after a pause, "and he's my friend."
Manganiello has certainly found a lot of friends (and family) on the set of True Blood, and he admits that he has definitely found his calling:
"I really didn't feel like I fit in until I got True Blood. I've never been more fulfilled in my entire life, from the time I wake up until the time I go to sleep at night. I always felt like something was missing, and I don't anymore." It is only logical that he would want the same relief to arrive for Alcide, admitting, "I just love the guy, who he is, who he aspires to be."
We agree with you, Joe. We love Alcide too.
To read the interview in its entirety, please click here.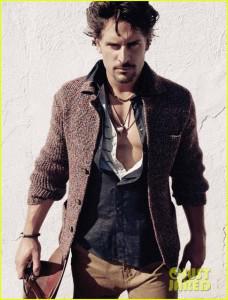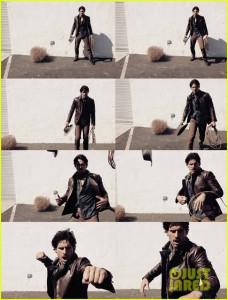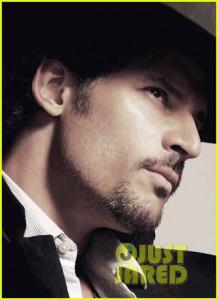 Source: Fault – Joe Manganiello Howl of the Alpha
Photo Credit: Fault, Just Jared