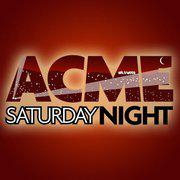 Janina Gavankar joined True Blood during Season 4 as Luna, a shifter who was a potential love interest for Sam Merlotte.  As the season progressed we got to know Luna and see that she had some secrets of her own that she wanted to hide and Gavankar has become a hit with the fans. For those fans who live in the Los Angeles area and are free on August 20th, you can see her as she hosts the ACME Saturday Night Online TV Show which features a celebrity host, musical guest and a brand new sketch comedy each week.  The musical guest this week will be Mike Stocksdale.
To be part of the audience and see the show in person, visit LaughStub.com to purchase your tickets now.  Although the show starts at 8:00pm PST, studio audience seating starts at 7:30pm.  Because this is a live show no late arrivals will be seated.  Ticket prices are as follows:
$10 for online ticket without dinner discount.
$14 for online ticket plus 25% Amalfi dinner discount.
$12 at the door (dinner discount not available at door)
If you cannot make it to the live show but would like to see Gavankar perform her hosting duties, tune in at www.acmesaturdaynight.com to catch the show live. 
Source:  Facebook.com – Janina Gavankar Hosts ACME SATURDAY NIGHT
Photo Credit:  ACME Saturday Night
Featured Image Credit: HBO, Inc.