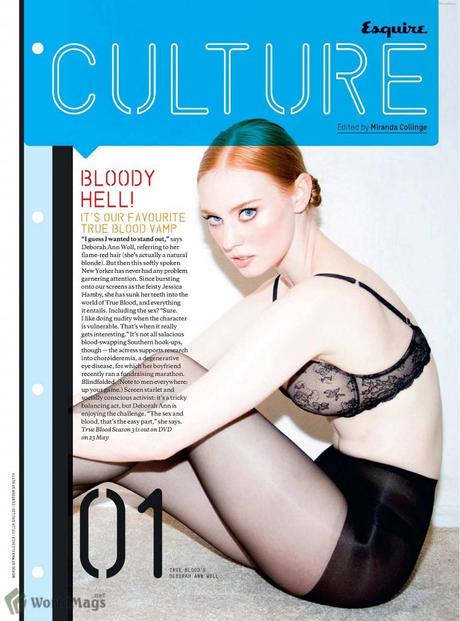 True Blood's Deborah Ann Woll (Jessica Hamby) may do a killer baby vamp impersonation, but in real-life she's a natural blond, doesn't have fangs, and her accent is New York, not southern. She's also soft-spoken, supports research in Choroideremia (a degenerative eye disease), and would most likely never think of harming a flea, let along sucking the life out of some trucker. The sweet as pie 26 year old certainly knows how to stand out, and she's done so recently by embracing the sexy life that True Blood represents:
"I like doing nudity when the character is vulnerable. That's when it really gets interesting…The sex and the blood? That's the easy part."
Deborah returns to True Blood when season 4 premieres on June 26th at 9PM.
Source: DeborahAnnWoll.net – Deborah at Esquire UK
Photo Credit: Esquire UK Magazine