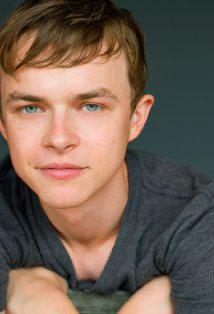 Dane DeHaan has not been an actor for very long but in his short career he has achieved a lot.  True Blood fans will know DeHaan as Timbo, one of the residents of Hot Shot who was lovingly licking Jason's head after he had been knocked out.  To add to his impressive resume, he has now signed on to appear in 'The Place Behind The Pines', which will be directed by 'Blue Valentine' director Derek Cianfrance.  The film is about a motorcycle stunt rider who considers committing a crime to provide for his wife and son and c0-stars Ryan Gosling, Eva Mendes and Bradley Cooper.  Even better, DeHaan has landed a major role in the film playing Gosling and Mendes' son, a strong indicator that his star is on the rise.  His character "gets caught up in a botched drug deal with the son of Cooper's character, a cop-turned-politician."  Filming is set to begin at the end of July and no release date has been set.
DeHaan has also recently signed on to appear in 'The Wettest County in the World' alongside Shia LeBeouf, has recently finished filming 'Jack and Diane' which is a romance/horror film and is set to appear in 'Chronicle'.  It sounds like we can expect to see a lot more from this young star!
Source:  Indiewire.com – Dane DeHaan Joins Derek Cianfrance's Place Behind The Pines as the Son of Gosling and Mendes
Photo Credit: Corey Hayes Photography
Featured Image Credit:  HBO, Inc.