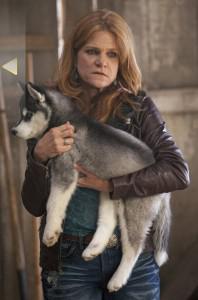 The Independent Spirit Award-winning actress, True Blood's Dale Dickey has now stepped into the Marvel Universe as "Mrs. Davis" in Iron Man 3.
In a July interview with Knoxville.com, the actress's blog reveals that she's shooting now for a role that was cast over a month ago–and it's apparently one that's got more to it than meets the eye.  She is also listed on IMDB.com as playing the part in the Robert Downey, Jr. film which is currently filming and scheduled for a May 2013 release.
We remember recently how Russell Edgington tore Emma (as a wolf) from her arms to give the pup to Rev. Steve Newlin. Let's hope we'll see more of Dale on True Blood as little Emma's grandmother.
source: comicbook.com