At Snakkle.com, Nina Hammerling Smith is offering a very interesting comparison of the True Blood main actors, THEN and NOW by displaying photos of each actor before they were famous and very young alongside a photo of them today.  They chose, Ryan Kwanten, Alexander Skarsgård, Rutina Wesley, Sam Trammell, Joe Manganiello, Anna Paquin and Stephen Moyer to compare.
As an example, they have a comparison of Ryan Kwanten in which they say the following: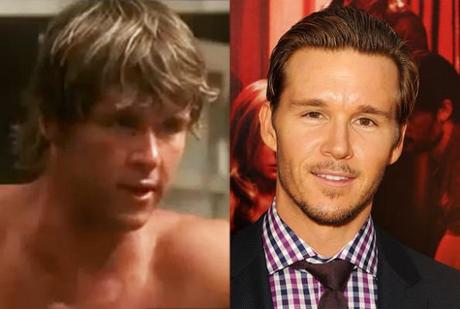 Ryan Kwanten—Summerland (2004)(left)/Kevin Winter/Getty Images (right)
THEN: Before becoming True Blood's resident doofus (and eye candy), the Australian native appeared on a couple of short-lived (but much-loved) shows: Summerland and Tru Calling.
NOW: As Jason Stackhouse: Jason is manning up and trying to do the right thing (remember Deputy Stackhouse?). But when his new girlfriend, Crystal, turns out to be a panther—and is abducted by a gun-wielding fiend who happens to be her fiancé—he's faced with a choice: flee or take care of the helpless residents of the drug compound that was Crystal's home.Kevin Winter/Getty Images
Below is the comparison they used for Stephen Moyer. They asked our permission to use the photo Stephen donated to the AllStephenMoyer.com Biography section as their THEN Stephen Moyer photo.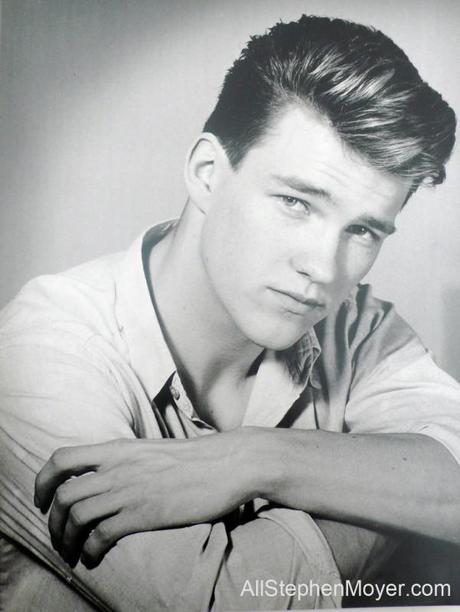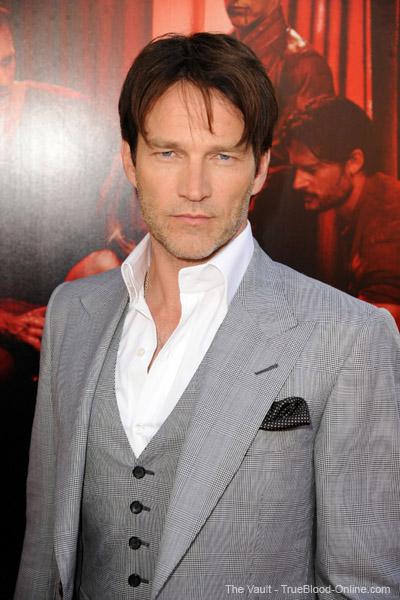 Stephen Moyer/AllStephenmoyer.com (left); Kevin Winter/Wireimage.com (right)
Then: This classically trained British actor studied at the prestigious London Academy of Music and Dramatic Art around 1988 (when this headshot was taken) and soon appeared in stage productions including Romeo and Juliet. Before becoming Southern gentleman-vamp Bill, he was best known for his role in the Debra Messing miniseries The Starter Wife.
Now: As Bill Compton: Finally freed from the grips of his maker, Lorena, and Russell Edgington, Bill wants to pick up where he left off with Sookie. But when Eric reveals to Sookie that Bill's relationship with her began at the behest of the Queen of Louisiana, she turns her back on him and orders him out of her house—and her life. When last we saw him, Bill was attacking the ancient and very powerful queen in what's sure to be a truly bloody battle.
To see the other actors they have compared, go to snakkle.com.