In the inaugural October cover of FAVE Magazine we see Natalie Hall – who played Sarah Newlin's sister and vampire, Amber in three episodes of True Blood during season 7.
See the photo of Natalie as Amber Mills in True Blood Season 7 below:
And below is Natalie on the cover of FAVE.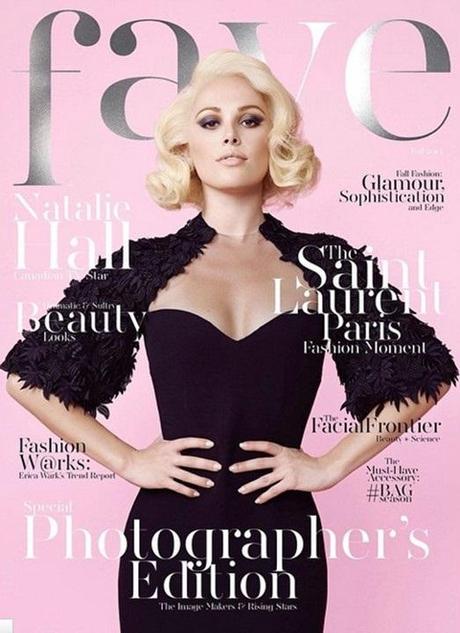 FAVE is an international fashion magazine based in Canada. The cover was shot by New York fashion photographer Damien Kim, and was styled by my client James R. Sanders. In addition to styling Natalie Hall for the cover, James also directed the shoot, and wrote the cover story to coincide with the editorial.
James has been working consistently with Natalie Hall since last year. Natalie Hall is originally from Canada, so being the cover star of the magazine's inaugural print run is a special honor for the actress.
This issue, deemed, The Photographer's Issue, will be on newsstands in October. For more information on FAVE Magazine, visit: favemagazine.ca