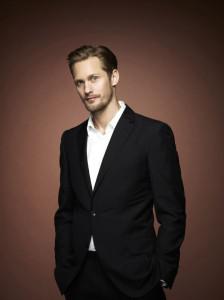 There seems to be a steady stream of casting news for True Blood's Alexander Skarsgard (Eric Northman) lately.  With three films set to hit theaters in the next year he has also been signing on for several more and we have another one to add to the list.  Variety.com has announced that Skarsgard will be appearing in the indie film 'Disconnect' which will co-star Frank Grillo, Colin Ford and Michael Nyqvist.  The movie will be directed by Henry-Alex Rubin, who was nominated for an Oscar for his documentary 'Murderball' and will follow a number of people whose lives are affected by modern communication and the Internet.
Skarsgard will play a former Marine who is emotionally cut off from his wife and looks for an affair online.  Grillo plays a single father and computer safety expert who will struggle to keep his son (Ford) safe from online dangers.   Filming begins next month in Gotham and the movie will hit theaters in 2012.
Source:  Variety.com – Alexander Skarsgard Wants To Disconnect
Photo Credit: HBO, Inc.