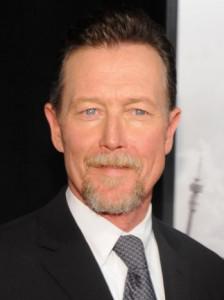 Robert Patrick has been added to the True Blood cast in the recurring guest role of Alcide's father, Jackson Herveaux. Patrick is best knows for his Terminator role in Terminator 2.
He will first appear in a flashback episode that depicts Alcide and Debbie Pelt as teenagers in the 1980s. At the time, Jackson was said to be a "powerful, inspiring and heroic" guy, but in the present, he's given up on life.
Jackson, as a way to repay his father's debt to Eric, also stands as the reason that Alcide first agreed to help Sookies earch for Bill during Season 3.
He's scheduled to make his debut in Episode 9, slated to air Aug. 5 and titled "Everybody Wants to Rule the World."