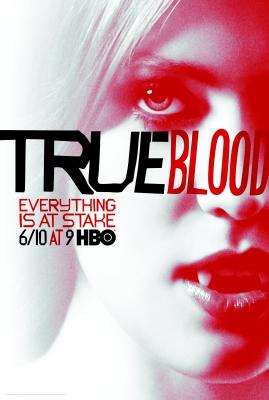 NBC Miami picked some of the shows likely to be buzzed about this summer and True Blood made their list. Here's what they had to say about the show with quotes from Deborah Ann Woll who plays Jessica:
True Blood (June 10)

HBO's horror kicks off with a fang – er, bang, as the apparently irresistible Sookie (Anna Paquin) continues to tame her werewolf crush Alcide (Joe Manginaello), while Bill (Stephen Moyer) and Eric(Alexander Skarsgard) form a necessary alliance. "This is a political year," reveals Deborah Ann Woll, who plays the angst-y vamp Jessica, of the arrival of Vampire Authority leader Roman (Christopher Meloni) to settle the bubbling-over human/vampire tensions in Bon Temps. "We're going to see more about the different factions of vampires – there are the mainstreaming vampire and there are the vampires who want to be more primal." As for Jessica, Woll reveals "she's exploring her vampire side, and also her teenage side: the girl that grew up a little too fast is sort of coming out a bit. The relationship with Jason will take a very quick turn right away – and then a more interesting one a little later." Woll also reveals "there are some actors and characters coming back that are some of my favorites, so it's going to be exciting to see them again." Among the returnees: the bloody entertaining former Vampire King of Louisiana himself, Russell Edgington (Denis O'Hare).
source: nbcmiami.com