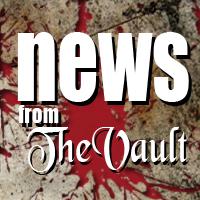 Summer TV isn't just for filler anymore. Now, some of the best cable dramas and comedies show up while school's out.
Intriguing newcomers, like Jeff Daniels in HBO's "Newsroom," and eagerly awaited returnees, like Bryan Cranston in AMC's "Breaking Bad," join more mainstream song-and-dance reality competitions as summer TV highlights.
Below is there list of the best of summer 2012 TV. It's great to see that two HBO shows make the best list, The Newsroom and True Blood. The Newsroom even has a True Blood connection since Adina Porter who also plays Tara's mother on True Blood is among the cast.
Of course though, we're thrilled that our favorite show has made the BEST OF list below.
The Best Summer Shows of 2012:

•"The Newsroom" (HBO), debuts June 24. What Aaron Sorkin did for the executive branch of government in "The West Wing" he does for cable TV news in a new series that gets a 10-episode first season.
 
• "True Blood" (HBO), June 10. Alan Ball's vampire hit returns for a 12-episode fifth season. Sookie (Anna Paquin) and company are joined by new cast members: Scott Foley as Patrick Devins, an Iraq war veteran who comes to Bon Temps to track down Terry Bellefleur; Christopher Meloni as Roman, the Guardian of the Vampire Authority and more.
The other shows that round out the list are:
• "Duets"
• "Awkward"
• "Louie"
• "So You Think You Can Dance"
• "Episodes" (Showtime)
• "The Glee Project"
• "Damages"
• "Breaking Bad"
source: bendbulletin.com