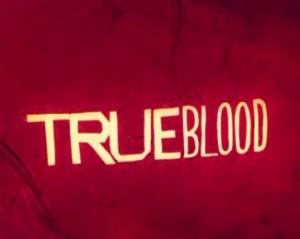 Many True Blood fans worried that Alan Ball's departure from the popular show could signal the end of our favorite obsession.  Well the network head for HBO, Michael Lombardo, is telling us not to worry - for now at least!  At the HBO Television Critics event on August 1, 2012, Lombardo indicated that for the time being, the show is still running full steam ahead, saying:
The show's obviously doing well … As long as it continues to be performing with the consumer, and more importantly exciting the storytellers, I think we're there.
That is a relief for all of us.  With so many books left in the Charlaine Harris Sookie Stackhouse novels on which the show is based, there is certainly plenty of material for the writers to work with.  Apparently, however, the sixth season has been a curse for other popular HBO shows such as 'Sopranos' and 'Sex and the City' so we aren't totally out of the woods yet!
Source: Cartermatt.com – 'True Blood': HBO Head Talks Show's Future Beyond Season 5
Image Credit: HBO, Inc.