While True Blood's Alexander Skarsgård resides on the front of  the June 2014 HBO Canada's Movie Entertainment Magazine, the cover story is really about True Blood's past. As the final season of the show draws near, the magazine's article takes a look back at the past seasons and about its very nature which is not just about vampires coming out of the coffin. As Alan Ball told us, when the show began, the sexuality in True Blood is the key to the show's mainstream success.
The magazine also contains a separate section devoted to the style of Sookie Stackhouse where you can learn how to get the "Sookie look."
Below are scans from the magazine. Click on the images for a larger version.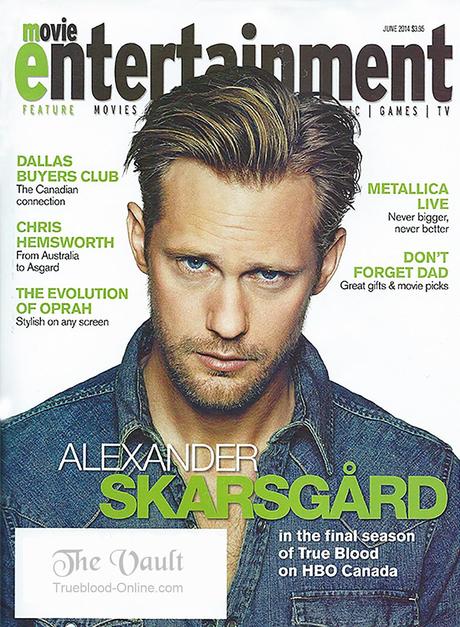 Thanks to Bills4Me for the scans.
source: themovienetwork.ca