It's so exciting to realize that the premiere of True Blood is not far away and that we'll finally get to see our favorite vampires, shapeshifters, werewolves and humans.  However, the promotion of the show is really going strong now. For example, Entertainment Weekly has featured True Blood in their June 1 issue.
My copy of the magazine arrived yesterday, but the fabulous fold out posters that were included in the magazine has been ripped out by someone. Perhaps my mailman is a fan of True Blood and just couldn't resist the temptation to rip them out.  So, because I just had to have them, I went and purchased another copy of the magazine, and it was well worth it.
The posters are stapled in the middle of the magazine as a tri-fold and printed on both sides. It's designed to allow you to mount on a wall showing either, Russell, Eric and Bill or, when you flip it over you can display, Jessica. Roman and Pam.
There's also a short article about Chris Meloni joining the show and Joe Manganiello is featured in the "Bullseye."
Below are the scans from the magazine.
To view, click on the image or right click to open a new tab or window and see them full size.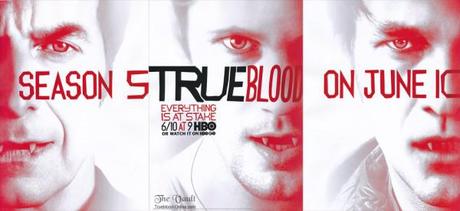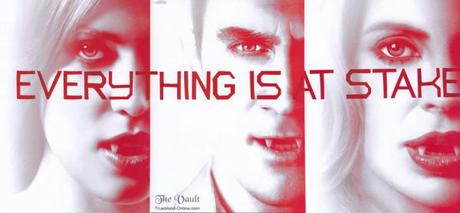 Get your own copy of the magazine by going to:Entertainment Weekly Magazine