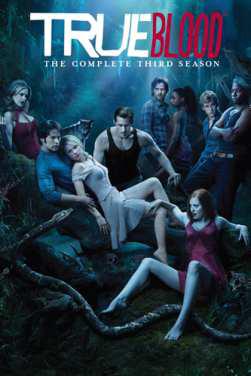 I'm sure that all us Trubies had a lot to do with the fabulous showing that the sales of the Season 3 DVD's and Blu-Rays got when they were released last week.
HBO Home Entertainment topped both national home video sales charts the week ending June 5 with the complete third season of the hit HBO vampire series True Blood, an elegantly packaged set that costs three times as much as a movie on DVD and Blu-ray Disc.
A quarter of total sales came from the Blu-ray Disc version, which carries a suggested retail price of nearly $80.
True Blood: The Complete Third Season debuted at No. 1 on both the Nielsen VideoScan First Alert sales chart and Nielsen's dedicated Blu-ray Disc sales chart.
Sales were so strong that the Season 2 set, released a year ago, returned to the overall disc sales chart as well, bowing at No. 9 and Season 1, released in May 2009, was back at No. 14.
You can purchase the DVD and Blu-Ray at Amazon by clicking on these links below:
source: Hollywoodreporter.com