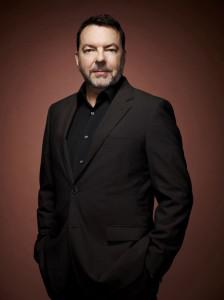 Alan Ball, the genius behind HBO's True Blood, is adding a new job to his resume.  He has signed on to executive produce a new series entitled 'Banshee' which will be airing on HBO's sister network Cinemax.  The show will be set in Banshee, a small Amish Town in Pennsylvania, and will be about an ex-con who is a martial arts expert.  The dark comedy will have the ex-con posing as a murdered sheriff who will be delivering his own brand of justice while also working towards his own interests. 
No casting details have been released yet but shooting is set to begin in the spring.  The official word is that filming of 'Banshee' will not interfere with Ball's work on True Blood which should be wrapping up the production of Season 5 at that time. 
What do you think Truebies – will you check out 'Banshee' to see more of Ball's work?  Let us know in the comment section below.
Source:  LATimesBlog.com – 'True Blood's' Alan Ball Will Have a New Series – on Cinemax
Photo Credit: HBO, Inc. and Getty Images