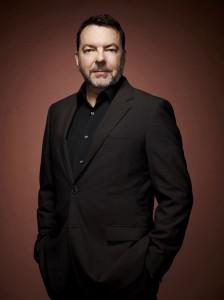 Before giving True Blood its start, Alan Ball had already made quite a name for himself for being the man behind such hits as American Beauty and Six Feet Under.  OutQ Gay Radio on SiriusXM channel 108, will be featuring Ball in its next installment of Iconography, a series that honors the life, career, and impact of iconic personalities.  In addition to interviewing Ball, the episode will also include interviews with Anna Paquin, Stephen Moyer, Denis O'Hare, Bruce Cohen and Dan Jinx.  You can catch the show on July 23rd at 1:00pm EST and 7:00pm EST and also on July 24th at 12:00pm EST and 7:00pm EST.  If you are not already a SiriusXM customer but want to listen to the interview, click here to find out how you can sign up.
Source:  Siriusxm.com/outq
Photo Credit: HBO, Inc.