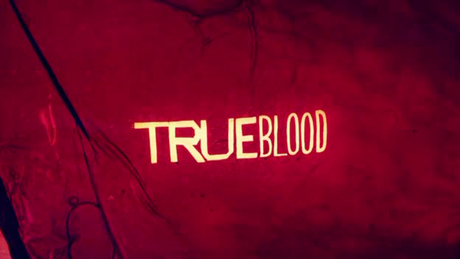 We have winners! Over the weekend, the two contests that True Blood Fan Source was holding ended and today I am very happy to announce the winners today. I'm also going to announce the winners of our Season 4 contest which ended at the end of May because I took care of the final winner this past weekend as well. But first our current contest winners:
The "Win My Swag Contest", two winners receive a swag bag from Comic Con 2011
True Blood Swag Bag
Christy Estrada from California
"You know you love True Blood when… you call your friends and while the phone rings you say "Ring, ring Hookah ring, ring."
Game of Thrones Swag Bag
Mary Worley from Georgia
"You know you love True Blood when you break down and ask your 17 yo son what happened because you had to miss an episode. "
True Blood VMODA ReVamp Headphones Giveaway two winners receive a pair of VMODA True Blood branded ReVamp headphones
Beth Blanchard from Alabama
Song that gets her in the mood for True Blood: "Bad Things" by Jace Everett
Joanne Lenhoff from California
Song that gets her in the Mood for True Blood: "Fresh Blood" by Eels
True Blood Season 4 Contest
What can you not wait to see in Season 4?
True Blood Season 3 Blu Ray Winner
Cristy McCurrach from Canada
"As a fan of the books, Im REALLY excited to see Eric lose his memory and him and Sookie hook up. Thats number one on my list! Im really interested on what happens with Lafayette and Jesus. Im also very curious and excited to see what direction Alan Ball is going to take Jasons situation, especially with Calvin Norris being killed last season. And of course, the return of Russell Edgington."
True Blood Season 3 DVD Winner
Caitlin Swimmer from Missouri
"I'm really hoping Sookie & Eric will actually get together this season. I was actually on Team Bill from Season 1-3, but when I saw the finale, I was really disappointed in him, and so now on Team Eric"
Charlaine Harris' Dead Reckoning book Winner
 Brenda Gardner-Kent from New Jersey
"I can't wait to see Fiona Shaw (AKA- Harry Potter's Aunt Petunia Dursley) playing a witch….Marnie."
For the season 4 contest, Jaimie and I had a lot of people say that they couldn't wait to see Sookie and Eric together. So we looked for entries that went beyond just that or that we different.
All of the contest winners have been notified and confirmed. I will be shipping out the Comic Con swag bags as soon as possible from California. The VMODA winners contact information has been forwarded to our partner for that contest and they will ship out the prizes to you.
Thank you to everyone who entered the contests! We appreciate all of the people who visit our site. And congratulations to the winners!
Image Credit: HBO, Inc.