Last Sunday night, Sam Trammell's film "The Aftermath" premiered at the TLC Chinese Theater in Hollywood. Sam is said to be just amazing in the film so be sure to get out and see it while it's in the theaters.
Several of Sam's True Blood friends attended the event, as you can see in the photo below shared here, courtesy of ChrisBauerfans on Twitter.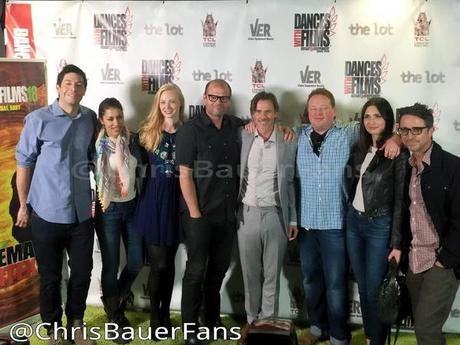 Also, other friends of Sam's came to join in and congratulate him at the event including his girlfriend Missy Yager and his long time surfing buddy, Mad Men's John Slattery.




photo source: ChrisBauerfans on Twitter.