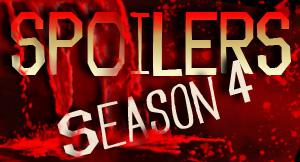 Casting notice for episode #4.12, "And When I Die":
Writer: Raelle Tucker
Director: Scott Winant
Start Date: Approx. 6/15/11
Location: L.A.
THIS IS THE FINAL EPISODE OF SEASON 4.
[PATRICK DEVINS] 35 to 45, tough, and ruggedly attractive, he served in the military with Terry, and they share a serious history: Terry saved Patrick's life twice. 7 out of 13 episodes next season.
[DOUG] This schlubby guy in a hard hat is Alcide's construction foreman. 2 lines, 1 scene.
Also, rumors are flying that say that season 5 is going to be 13 episodes instead of 12 next year!
source: imdb.com