Papered, painted, framed…and famous…

An island girl at heart, I will always love the easy feelin' of a leafy green room. The look of Palm Beach, Palm Springs or just plain palm trees all get me immediately relaxed (plus a cocktail in hand doesn't hurt). I'd most definitely take a stay-cation in any of these rooms: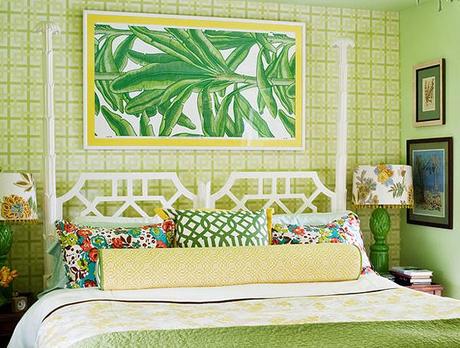 [ John Loecke via One King's Lane ]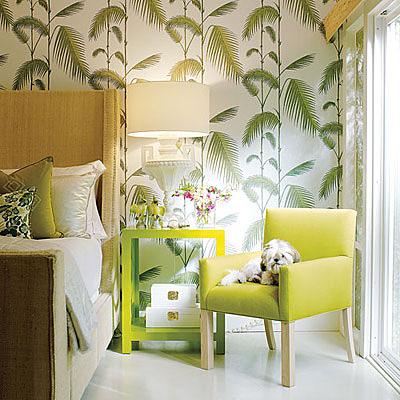 [ Cole & Son wallpaper via Amber Interiors ]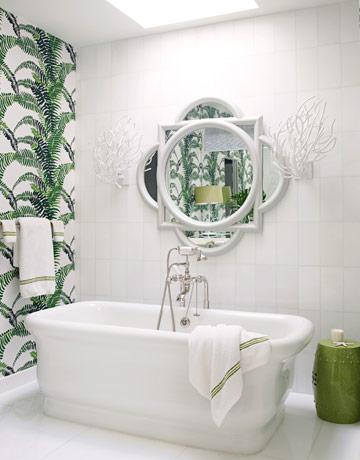 Love the crisp clean with just a touch of the tropics. Looks like a spa.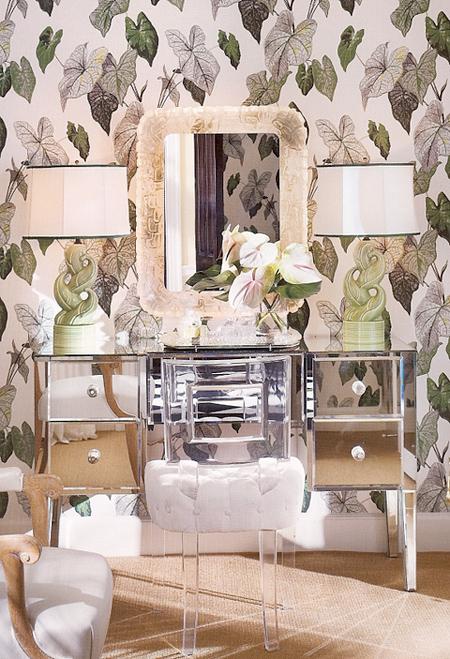 IMHO, this is how you do it.
[ I've had this image saved for so long, I lost the source. Anyone? ]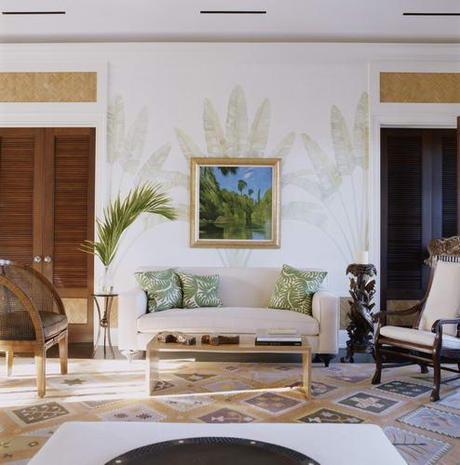 Simple, yet effective.
[ by Robert Couturier via The Lennoxx ]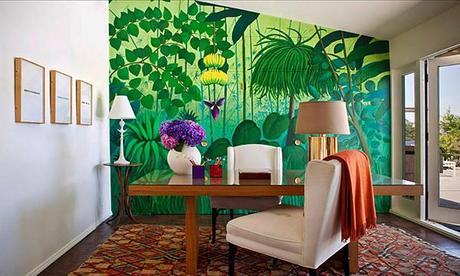 Love the bold move balanced by neutral sophistication.
[ by mdesign ]
I had to enlist the help of my girl Elizabeth at Modern 24/7 because I am embarrassed to say I was not fully aware of the fame that the Martinique wallpaper has so accumulated. Originally designed by Don Loper for the Beverly Hills Hotel in 1941, it has enjoyed a successful career of celebrity sightings, installs and screen time over the past 70 years, wouldn't you say? The power of a graphic pattern…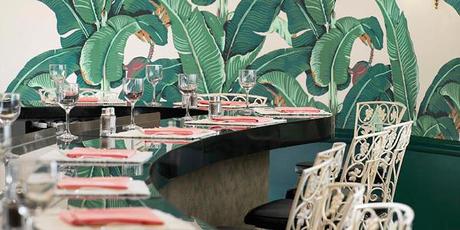 [ The Coffee Shop at The Beverly Hills Hotel ]
Martinique takes Manhattan.
[ Indochine ]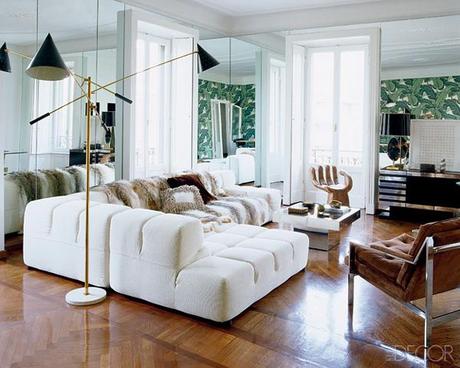 The mix of gold, black, white, fur and Martinique is pure heaven to me.
[ Brian Atwood & Nate Berkus' living room via Elle Decor ]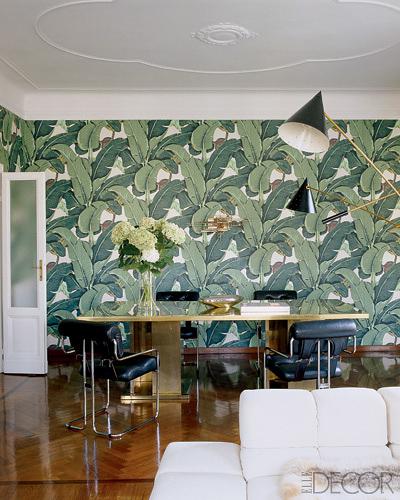 [ Brian Atwood & Nate Berkus' dining room via Elle Decor ]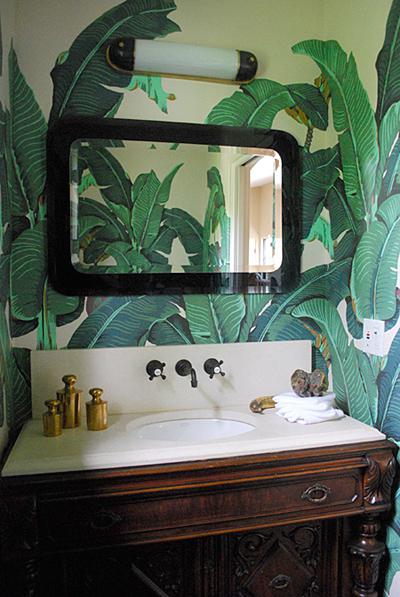 Perfect in a powder room.
[ by mdesign ]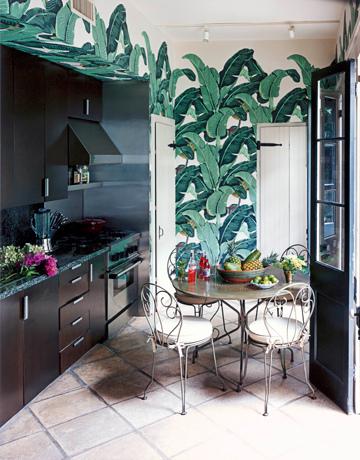 Suddenly makes this small kitchen feel open-air.
[ via The Estate of Things on flickr ]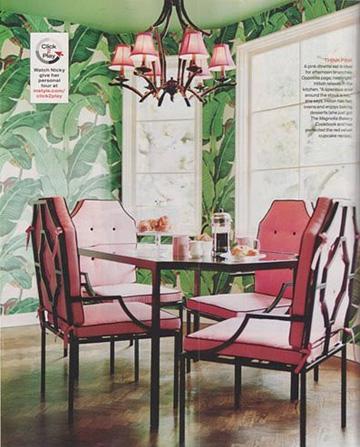 Pink will always pair perfectly.
[ Nicky Hilton's dining room in InStyle ]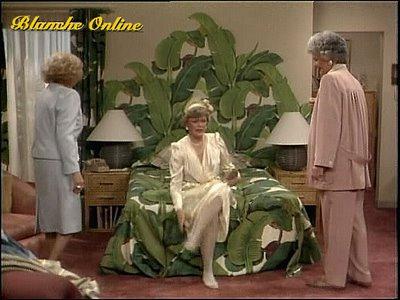 I have a feeling, this Martinique saw a lot of action.
[ The Golden Girls ]
Tropical walls add a lot of punch, don't they?