This is my favourite smoothie, well at least for now

 If you haven't guessed this already, I got an amazing blender for my birthday!

I was telling a friend I feel like blending everything I eat, because of this machine!
This delicious smoothie will make you feel like you are in a tropical dream, all you have to do is close your eyes and you will be here.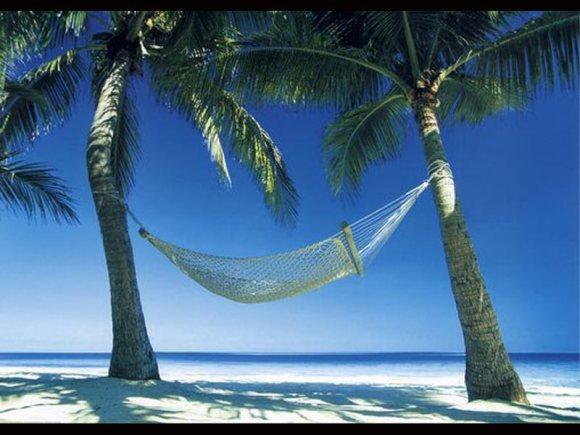 TROPICAL DREAM SMOOTHIE – 2 -3 servings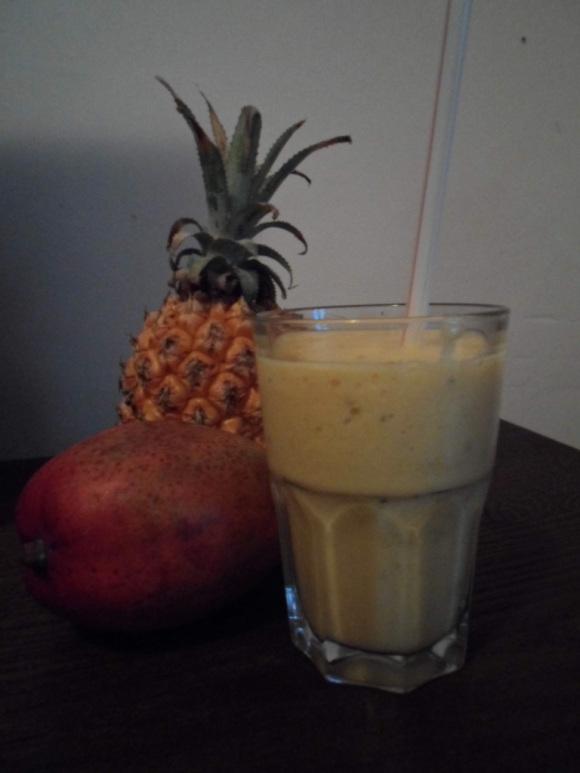 Ingredients
2 small frozen bananas,chopped 

1 frozen mango, chopped
1 small pineapple, chopped
1 cup coconut water or coconut milk
1 tbsp chia seeds – optional
1 tbsp agave syrup
Directions
Add everything in the blender and blend until smooth.  
I like my smoothie really cold that's why I freeze all my fruit.  You can add fresh fruit and add in a couple of cubes of ice instead.