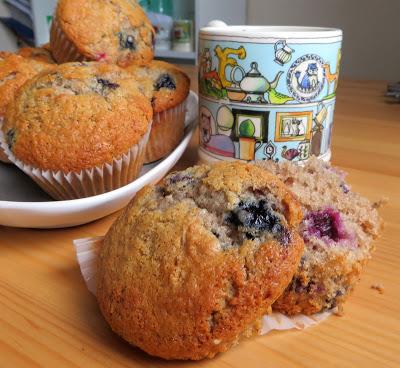 Normally I would be sharing a lovely iced and baked cake with you today, as it is my birthday.  I ususally make myself my
Raspberry Celebration Cake
every year. It is my all time favorite birthday cake to make. However Photo Bucket is still holding my photos hostage over there and I can't seem to be able to get any answers from them. So this year on my Birthday you get Muffins.  Triple Berry Muffins.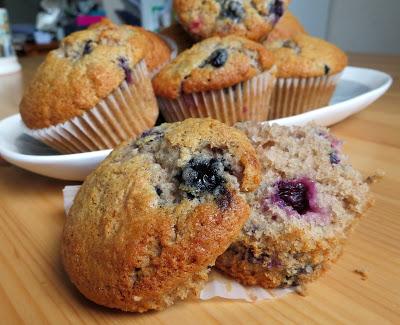 They are exceedingly delicious however and do have berries in them, so I hope you will forgive me!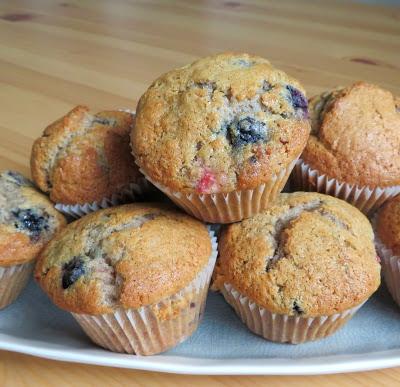 They have not one, not two, but three delicious berries in them.  Blueberries, raspberries and chopped strawberries, and I can assure you they are GORGEOUS!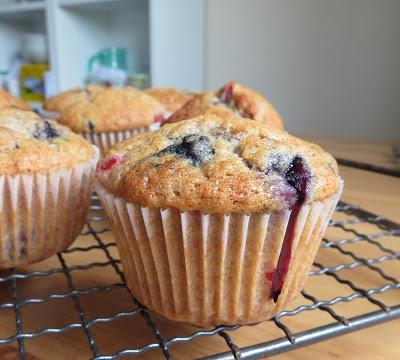 It is a small batch recipe.  The original recipe from one of Ina Garten's books made 18 muffins. We cannot eat 18 muffins, and because I was using frozen fruit I didn't want to have any muffins to freeze.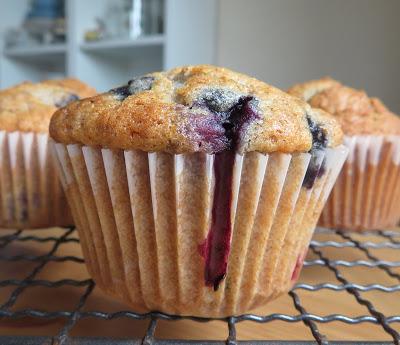 In her recipe she adds the sugar with the berries.  The original recipe is one from a friend of hers and she says her friend forgot to add the sugar and added it at the end with the berries. I didn't want to do that.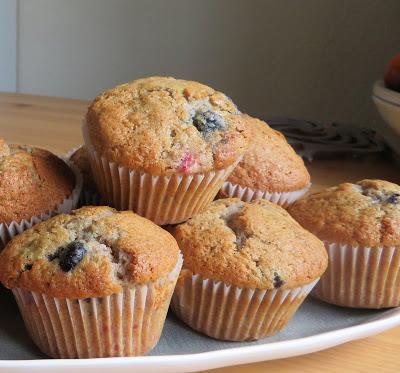 I added it the conventional way.  Call me a traditionalist. I am one for sure.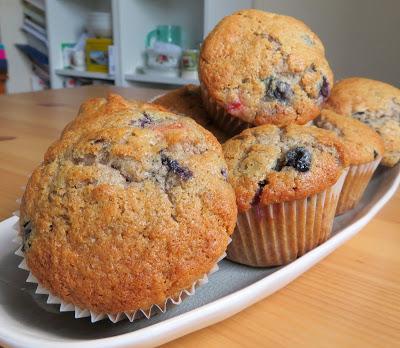 These are BEAUTIFUL muffins.  Light and just sweet enough  . . . moist . . .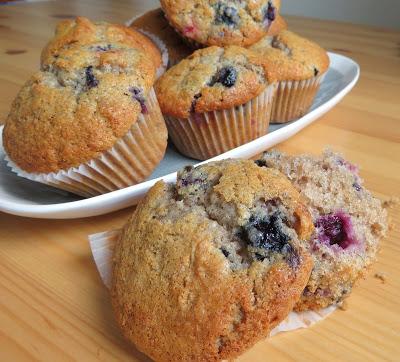 Studded with the tartness of sweet fruits  . . .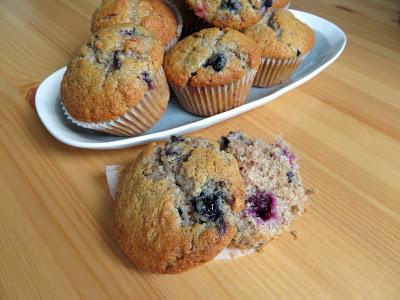 Perfect for breakfast or coffee break or elevensies, or tea time  . . .  well, perfect for any time really!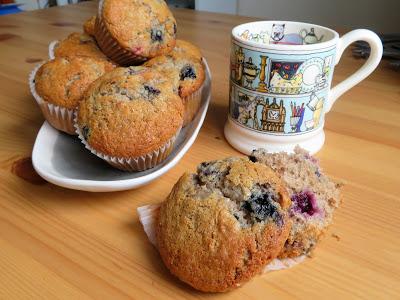 And most especially a wonderful way to kick start your morning on your Birthday!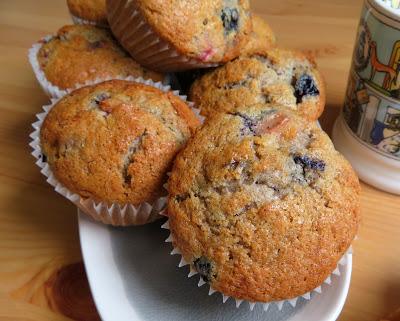 I think I have found a new favorite here.  She used fresh berries, but I had frozen ones I wanted to use and they worked perfectly.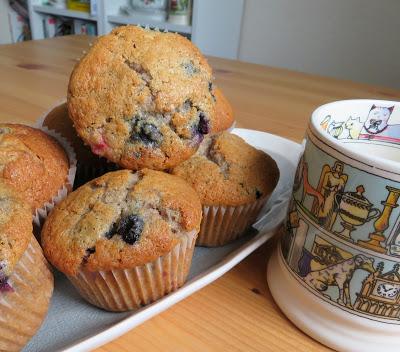 We both really, really enjoyed these. In fact, Todd ate two right away and that is highly unsual for him!
Triple Berry Muffins
Print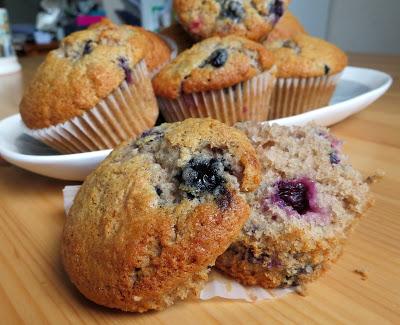 Yield: 9 muffins
Author:
Marie Rayner
prep time: 10 M
cook time: 25 M
total time: 35 M
These moist and delicious muffins are stogged full of not one, not two, but three tasty berries! A small batch recipe
Ingredients:
1 1/2 cups all purpose flour (210g)
3/4 cup sugar (145g)
1/2 TBS baking powder
1/4 tsp baking soda
1/4 tsp salt
3/4 TBS ground cinnamon
5 1/2 fluid ounced milk (150ml)
1 large free range egg, lightly beaten
120ml flavourless oil (1/2 cup)
1/2 cup blueberries (95g)
1/4 cup raspberries (35g)
1/4 cup diced strawberries (35g)
Instructions:
Preheat the oven to 190*C/375*F/ gas mark 5. Line 9 medium muffin cups with paper liners.  Set aside.
Whisk the flour, baking powder, soda, cinnamon, salt and sugar together in a bowl. Make a well in the center.
Whisk together the milk, oil and egg. Pour into the well in the center of the dry ingredients, and fold together just to combine. Fold in the berries.
Divide the batter between the muffin cups, filling them 2/3 full.
Bake in the preheated oven for 20 to 25 minutes or until the tops spring back when lightly touched and a toothpick inserted in the center comes out clean.
Remove from the muffin tin and place on a wire rack to cool.
Did you make this recipe?
Tag @marierayner5530 on instagram and hashtag it #EnglishKitchenCreated using
The Recipes Generator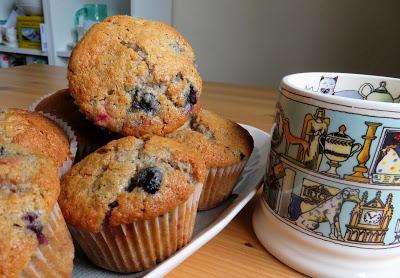 It is so stinking hot here . . .  and humid. I hate heat and humidity combined. Yes, I am whining. Blah . . .  it sucks away all of my energy.  Any baking etc. needs to be done early, early, early. 
This content (written and photography) is the sole property of  The English Kitchen. Any reposting or misuse is not permitted. If you are reading this elsewhere, please know that it is stolen content and you may report it to me at:
[email protected]

Follow my blog with Bloglovin