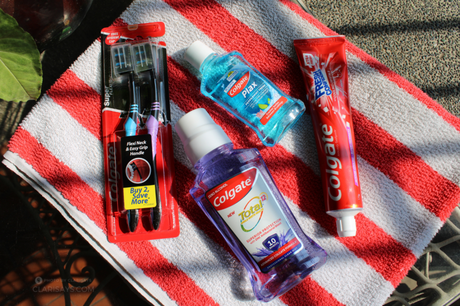 Brushing our teeth is essential. I use Colgate®, specifically the Fresh Confidence Spicy Fresh. When it comes to a toothbrush, I prefer one with a Flexi neck and easy-grip, so I can easily manoeuvre when brushing my teeth.
But I don't stop there! Using a mouthwash is also part of my routine. I use Colgate® Plax® Peppermint Fresh. But I recently tried Colgate Total Professional Mouthwash which I have been using for more than a week. It is available in two variants - Fresh Mint and Clean Mint.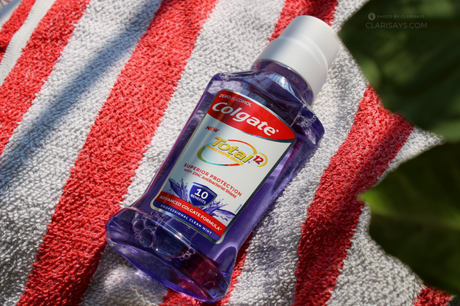 I chose the latter. The perfect time to use this is after brushing your teeth. To use:
Open the Colgate Total Professional Clean Mint bottle.
Take the cap and fill it up to the line.
Rinse for 30 seconds.
From the first day I used this, I already love the product. I prefer the Colgate Total Professional Clean Mint over the one I'm used to because it gives me a fresher and cleaner feeling. Moreover, it does not sting.
I give this a 5-star rating. Again, this is the Colgate Total Professional Clean Mint.
OR, view on on FACEBOOK!

I'm a North girl who blogs about film and food since 2013. For food or product shoot and review, email me at clarisa[email protected] For more film and series reviews, find me on IMDb, MyDramaList.com and Letterboxd.