How To Use Triberr Effectively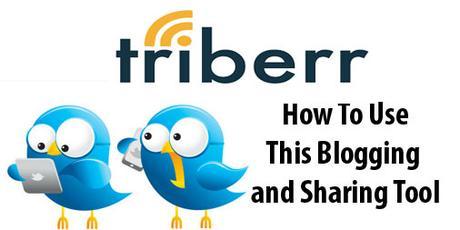 Triberr is a must have blogging tool if you are a blogger today. No doubt it's the best way to generate shares of your latest blog posts.
Of course it's a great way to find other bloggers in your niche.
Above all Triberr is a sharing cycle, social network and a newsfeed all in one. It is considered to be a networking & influence marketing platform for bloggers. I got started on Triberr back in 2012.
Thanks Donna Merrill and Ryan Biddulph - Ryan I apologize if I mispronounced your last name.
A Little Triberr History
A lot has changed since 2012 including the ownership of this blog sharing tool called Triberr. Actually in February of 2016 it was sold to Charlie Patel of 99 Robots from New Jersey in the United States. (I wonder if any relation to the Neal Patel?) The network was originally founded by Dino Dogan and Dan Cristo.
What is Triberr?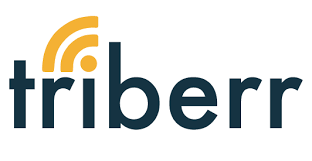 According to Triberr themselves they are blog amplification and content discovery platform. Brands can use Triberr for Influence Marketing campaigns. Presently they send over 2 million monthly visits to its members. They have over 50,000 tribes (groups of bloggers).
This awesome network always gets my latest blog posts shared out on Twitter, Facebook, LinkedIn and Google+. Of course I share many others relevant posts to my niche as well. Still we can't forget that all important 80/20 rule on content curation and social sharing.
Triberr - How To Get Started
Profile Picture - The profile picture here is a 162 px wide by 162 px high in jpg or png. It is a square shape. Be sure to use your photo and not an object. People like to connect with other people. Second, be sure to also do a background picture.
Background Picture - Your background photo can represent you or your brand. It is a horizontal shape. The size is 770 px wide by 320 px high. It can be a jpg or png image.
Detailed Profile - Do fill this section out completely. You can include links to your blog and other places ou may write for. People want to know about you and why they should join your tribe. What will your tribe do for them today?
The Triberr Queue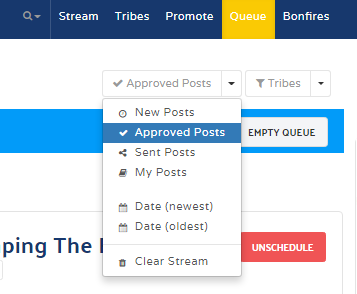 The Triberr queue is where all your shares show if they have been shared yet or scheduled to. This is crucial if you get out of hand with your sharing.
You can always clear your queue stream and start over. I had to do this when I added my Facebook Page as it was posting every 2 hours there. Consequently that is way too much posting on Facebook! So I cleared the queue and started over.
If you have trouble doing any of this on Triberr try it out with Internet Explorer. For some reasons many things work better on that browser than Chrome when using it. (Add images to your posts is something I must do on IE vs Chrome.)
Furthermore Triberr support is always there for you and they usually answer by email within 24 hours. There is a contact button on the button right hand corner of the Triberr website - fill it out there and they will respond by email.
Which Tribes to Join?
Pick tribes that relevant to your own niche. There are many different niches available on the Triberr network. You don't want to be sharing anything just to share something. Be selective with your sharing! When starting out you can start your own tribe too.
Which Tribes to Start
Start your own with likeminded individuals. All different kinds of people will ask to be in your tribe but you don't have to let them in if they do not have relevant content. Have some fun naming your tribes. Ultimately they will get noticed and others will want to join your tribes.
Join tribes that provide relevant content to your niche Click To Tweet
Connecting Your Social Networks in Triberr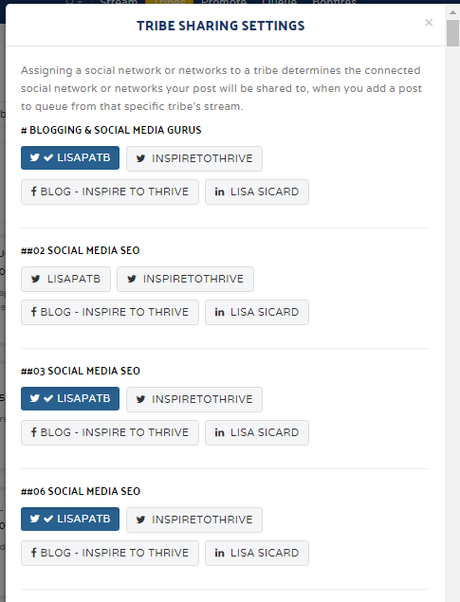 You can connect up to 3 social network accounts on the free version and more on the paid versions. One can have up to 7 social networks on Prime Lite and 21 different social networks on Prime Yearly.
They let you go into your settings and choose which networks you will share each tribe from. You can pick and choose depending on your plan.
Consequently it's a great way to use different social networks for different posts. The schedule can be changed at any time. As you can see I have to choose one from one of the tribes above. It's good to go in and check these out every so often.
Which Plan is Right for You? Free, PrimeLite or Prime?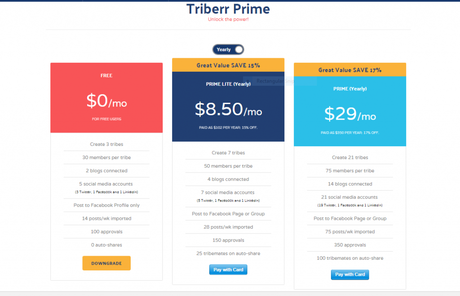 I used the Free version for most of the years I've been on their platform. The FREE version worked well for years. I recently went with Prime Lite to try it out and kick things up a notch here at Inspire to Thrive. You can also incorporate more blogs when the paid versions if you have multiple blogs. I like having the ability to share on other social networks like on your Facebook Page - something I miss when I used to use copromote.
Triberr Is A Great Alternative To CoPromote
When CoPromote went down and out, many users were wondering what else to use. They asked the question on Twitter. Actually many of them were authors and musicians. There is a niche there for them too on Triberr.
Anyone feels for a new service? Any attempt for #copromote replacement?

- Md Sajjadul Robin (@SajjadRobin) June 29, 2017
Still looking for a @copromote #copromote alternative. Hit me with your favorite!

- Jenn Nixon (@jennnixon) June 1, 2017
Still looking for a @copromote #copromote alternative. Hit me with your favorite!

- Jenn Nixon (@jennnixon) June 1, 2017
Triberr Premium Versions
You can form more tribes with the paid versions and have a lot more members per your tribes. They let you connect more social networks with the paid version. Then it also allows you to post to your Facebook page and post a lot more too.
Furthermore if you like they allow you to have members of your tribes on auto-share. (I always like to approve content before sharing from anyone).
On the other hand be wary of sharing from anyone as some folks do get off topics on their blog posts. There are some members do not produce quality posts all the time. Ultimately you will know after months of using Triberr whose posts you can share without any fear.
Triberr Stats
You can view your Triberr stats under your account, and then profile. Not only can you see how many shares your posts got, but from where the clicks came from geographically. For example see my last post below on how to pick your domain name. See how it shows you these awesome stats?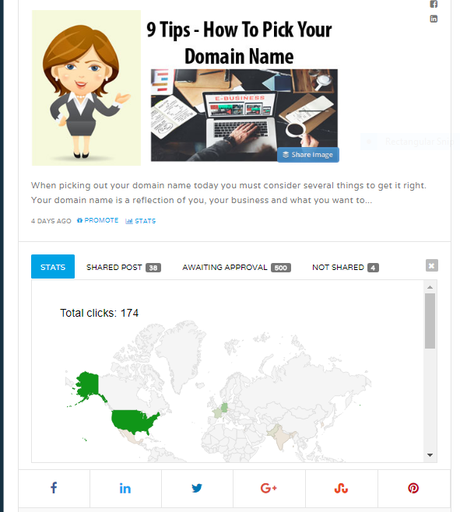 My Great List of Tribermates Include:
(You can click on the images below to follow or invite them to your tribes. )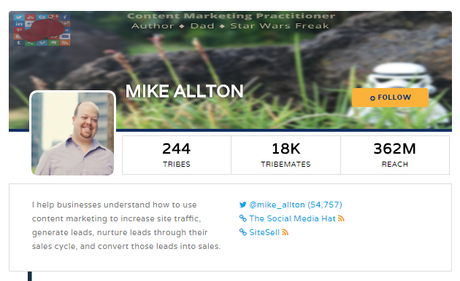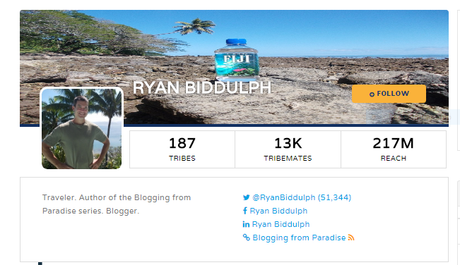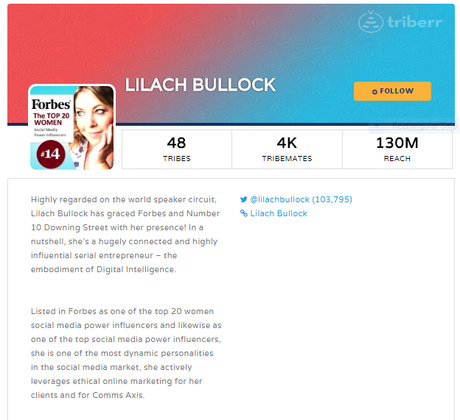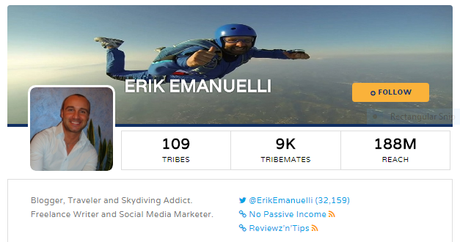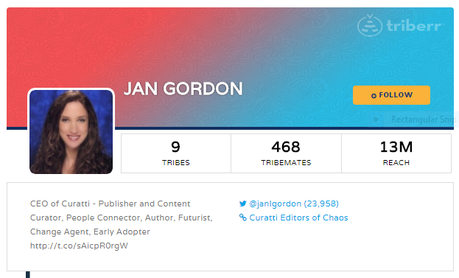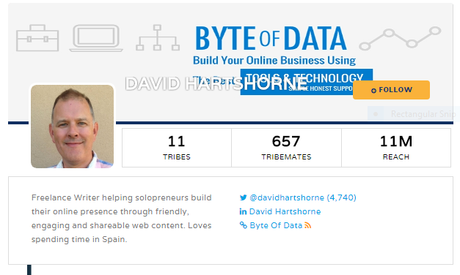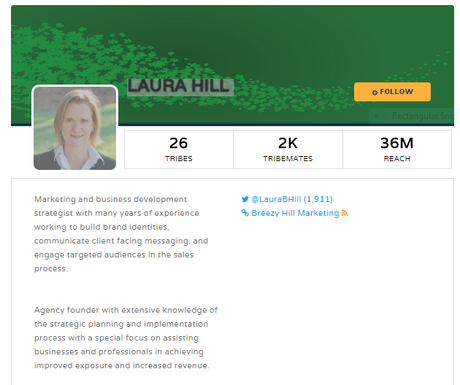 Some More of the Great Triberr Folks
Sam Hurley - Sam needs no introduction here! Sam the man is everywhere and is the expert on LinkedIn, Twitter and can be found on Digital Current too. He is ranked #1 as you can see below. Therefore you'll never have to think twice about sharing his content anywhere. Of course he is the social media king but he also knows his stuff on SEO and more!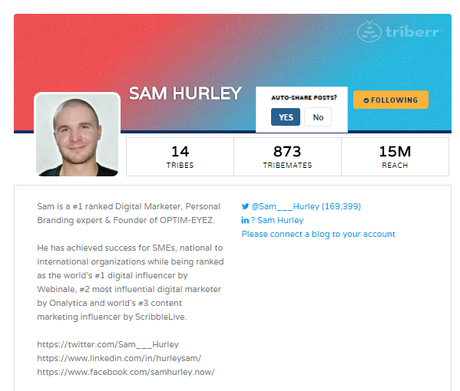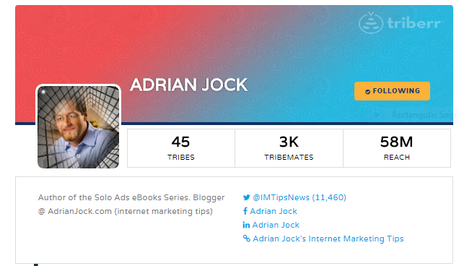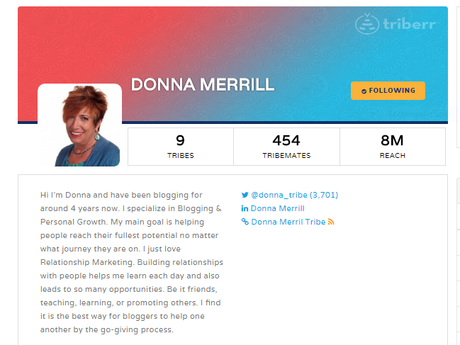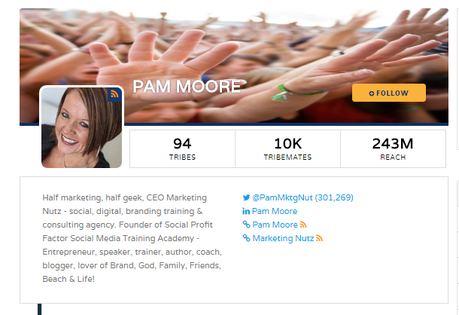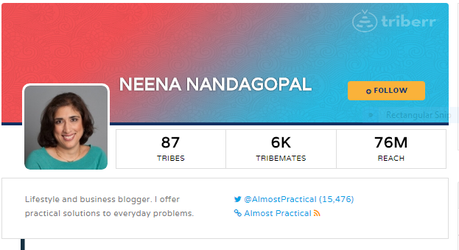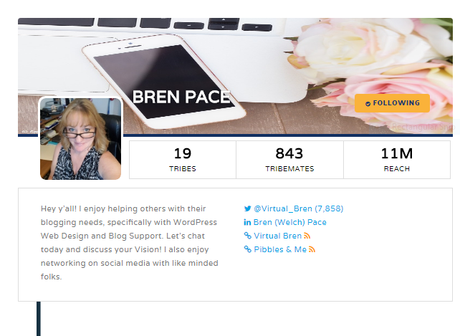 FinallyA Few More Great Triberr Folks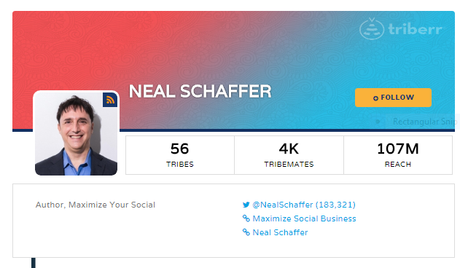 Ron Sela - Ron is a Growth Marketing Consultant and Blogger. He is a very active blogger and social media enthusiast. You can also find him over on the Medium network. As a matter of fact he is the editor of Medium.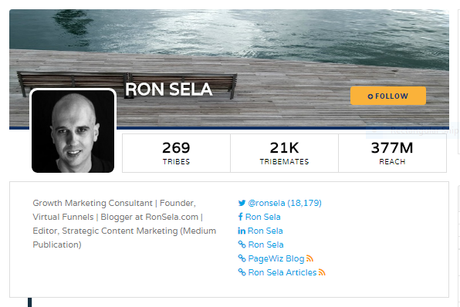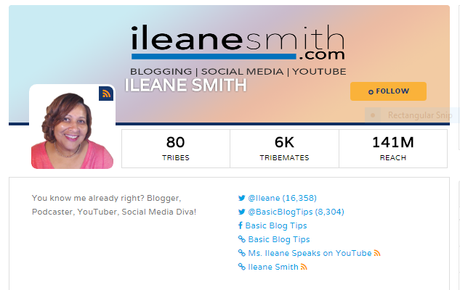 Tom Trenor - Tom is from Right Mix Marketing and always has very good informational tips on the blog. In addition Tom is the author of the Search Engine Optimization Boot Camp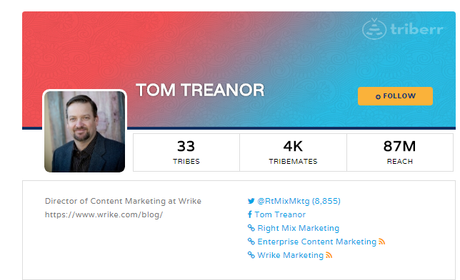 Janice Wald - Janice is fairly new to me within the past year but she has a very active blog with great information on blogging. She is a school teacher as well. Still like many bloggers I don't know how she does it all!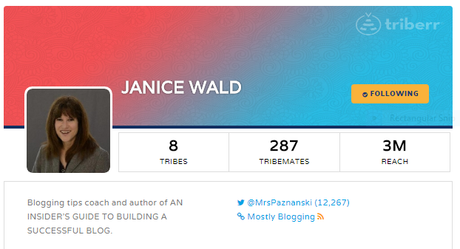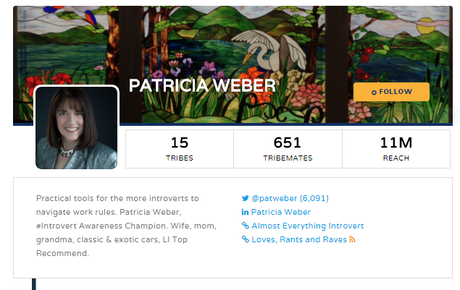 Meanwhile, there you have it!
Finally don't forget to add to me your tribes if you are sharing the same info as I do in my niche. (Social media, content marketing, blogging, SEO, etc.)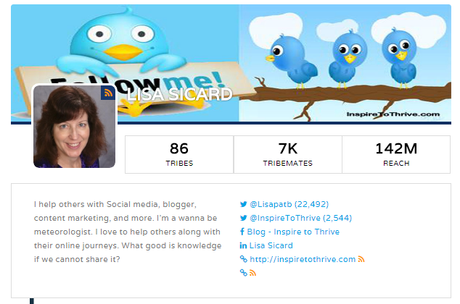 Are you on Tribber yet? What do you like best about it?
I'd love to know in the comments below if you have any questions on using Triberr.