It's time! The 2014 edition of the Tribeca Film Festival kicked off last night and I'll be joining in on the fun starting tomorrow (Friday, April 18th). It looks like it will an exciting week ahead! For my personal schedule I've lined up a number of world premieres, in addition to various films that played other festivals (the ones with trailers below). Also, many of these are from debut directors, so maybe we'll be witnessing the arrival of new talent. Here's what I'll be watching:


Friday, April 18th


*ICE POISON (TBC)

Director: Midi Z.
Starring: Shin-Hong Wang, Ke-Xi Wu, Zhou Cai Chang
Plot: A poor young farmer in Myanmar pawns his cow for a moped and seeks alternative income as a taxi driver.


Saturday, April 19th


ABOUT ALEX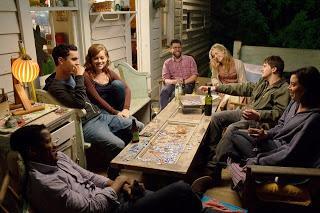 Director: Jesse Zwick
Starring: Vincent London, Chiara Mastroianni, Julie Bataille
Plot: 'About Alex' is the story of seven college friends who reunite over a three-day weekend, after one of them attempts suicide.


Sunday, April 20th


ALEX OF VENICE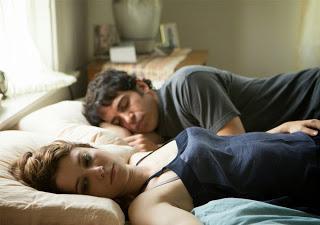 Director: Chris Messina
Starring: Mary Elizabeth Winstead, Chris Messina, Don Johnson
Plot: Workaholic attorney, Alex [Winstead] is forced to reinvent her life after her husband suddenly leaves.
EVERY SECRET THING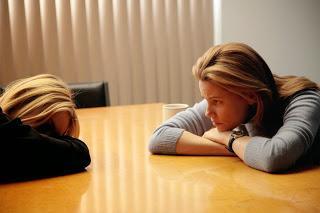 Director: Amy Berg
Starring: Diane Lane, Elizabeth Banks, Dakota Fanning
Plot: A detective looks to unravel a mystery surrounding missing children and the prime suspects: two young women who, seven years ago, were put away for an infant's death.
BOULEVARD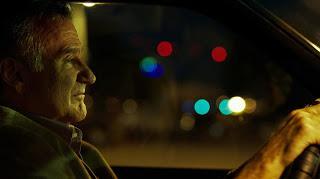 Director: Dito Montiel
Starring: Robin Williams, Bob Odenkirk, Kathy Baker
Plot: A devoted husband in a marriage of convenience is forced to confront his secret life.


Monday, April 21st


ZERO MOTIVATION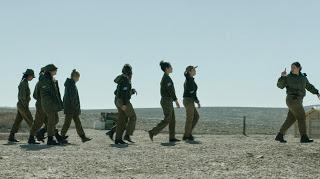 Director: Talya Lavie
Starring: Dana Ivgy, Nelly Tagar
Plot: Talya Lavie steps into the spotlight with a dark comedy about everyday life for a unit of young female Israeli soldiers.
KARPOTROTTER

Director: Matjaž Ivanišin
Starring: n/a
Plot: Karpotrotter is a road movie about place, time, and memory, as well as an homage to filmmaker Karpo Godina, whose work flourished during the Black Wave of Yugoslavian filmmaking in the 1960s.


Tuesday, April 22nd


*THE BACHELOR WEEKEND

Director: John Butler
Starring: Andrew Scott, Hugh O'Conor, Peter McDonald
Plot: A bachelor party weekend in the great outdoors takes some unexpected detours.


Wednesday, April 23rd


*BENEATH THE HARVEST SKY

Director: Aron Gaudet, Gita Pullapilly
Starring: Emory Cohen, Callan McAuliffe, Aidan Gillen
Plot: A teen drama set during the fall potato harvest in a small northern Maine town.


Thursday, April 24th


*BRIGHT DAYS AHEAD

Director: Marion Vernoux
Starring: Fanny Ardant, Laurent Lafitte, Patrick Chesnais
Plot: In this sophisticated and sexy drama, a newly retired woman in her 60s (French cinema icon, Fanny Ardant) finds herself tumbling into an affair with a much younger man (Laurent Lafitte), her computer teacher at the local seniors' club.
*Screened as part of the Tribeca Online Festival/Tribeca VOD. Click here for more information: http://tribecafilm.com/online/competitions/online-fest
Make sure to follow me on twitter to get my quick reactions prior to my daily recaps.