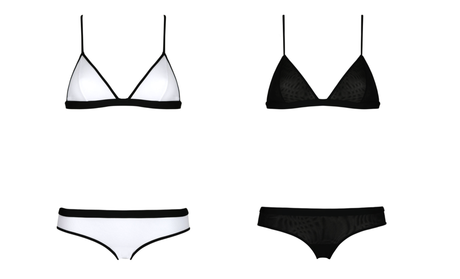 I was curious when Australian Swimwear brand Triangl announced that they would be launching a collection of underwear early 2014. Only in the last year or so has the triangle bra won me over with their deep v-neck style and pretty fabric details. I love the fresh, clean white of the Isabel in Marshmallow with contrast black edging and the black micro mesh of the Isabel in Licorice. I think with Triangl you are always guaranteed exceptional quality so they are a pretty worthy investment.
p.s. I've got my heart on the Twiggy stardust bikini for the summer.
Just a quickie to say thank you to everyone for their support and positive feedback on my blog, 2014 already seems encouraging, and my reader numbers are up considerably.